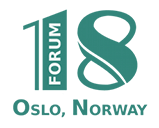 The right to believe, to worship and witness
The right to change one's belief or religion
The right to join together and express one's belief
BELARUS: No room at the cowshed for Minsk church
Minsk authorities have repeatedly refused to allow a 600-strong Protestant charismatic church to use a cowshed as a church, and the church is now banned from meeting for worship under Belarus' religion law, Forum 18 News Service has learnt. The church bought the cowshed in the hope of rebuilding it, but the authorities have threatened to demolish the building and charge the church demolition costs, refused the church re-registration under burdensome new regulations, denied the church permission to rent anywhere for worship, and repeatedly sent police and OMON riot police to the church. The church's pastor and administrator also face fines for leading unregistered worship. According to the authorities, the church is to blame for the problems. "This is all their fault," Aleksandr Kalinov of the State Committee for Religious and Ethnic Affairs told Forum 18.
A 600-strong charismatic congregation, which bought a cowshed on the outskirts of the Belarusian capital Minsk in 2002 in the hope that it could be rebuilt as a church, faces the prospect of the building's demolition after the municipal authorities repeatedly refused to allow it to be used for worship. New Life Church was recently refused re-registration under the repressive 2002 religion law, has been denied permission since September to rent premises for worship and has repeatedly been visited by police. Now its pastor and administrator face fines for organising unregistered worship. "This is all their fault," Aleksandr Kalinov of the State Committee for Religious and Ethnic Affairs told Forum 18 News Service from Minsk on 14 December. "They insist on trying to use the cowshed as a church – they refuse to find other premises."

Church administrator Vasily Yurevich told Forum 18 on 14 December that earlier that day the church had received a written warning from Nikolai Skipor, first deputy head of Minsk's Moscow district, which stated that any unauthorised repair work carried out by the church since it bought the cowshed would be demolished by local administration workers if not removed by 1 January. The letter, seen by Forum 18, also warns that the local administration will recover the cost of any such enforced demolition through the courts.

Since the church was banned from renting a house of culture for Sunday worship services in September, it has met in the cowshed. Each Sunday police have arrived to try to halt the services. On 7 November, the police summoned the OMON special riot police, but they reportedly first went to a nearby Orthodox church by mistake, arriving at the New Life church only after the service had finished and the congregation had dispersed.

Yurevich told Forum 18 that he was summoned on 13 December for sentencing under Article 167.1, Paragraph 2 of the administrative offences code, which punishes repeated violation of legislation on holding religious events with a maximum of 15 days in prison or a fine of 300 times the minimum wage (14,720 Norwegian kroner, 1,800 Euros or 2,400 US dollars).

However, he said he rejected the charges, telling the judge that the cowshed is the only place the church is able to meet given the refusal by local administrations in every district of Minsk to rent public facilities for services. Yurevich insisted to the judge that if he is punished all 600 church members should also be punished. After withdrawing for ten minutes, the judge returned to inform him that the hearing would resume on 27 December.

Also due for prosecution under the same article is the church's pastor, Vyacheslav Goncharenko. He told Forum 18 that no date has yet been set for him to be summoned before court.

Religious affairs official Kalinov rejected church accusations that the authorities are waging a campaign against them. He insisted that the administrative charges against the pastor and the church administrator are a matter for the courts. The telephone of Alla Ryabitseva, head of the religious affairs department of Minsk city administration who has also been involved in obstructing the church's activity, went unanswered on 14, 15 and 16 December.

After the congregation bought the disused cowshed, all official agencies approved its request to change the designated land usage except for the religious affairs department of Minsk city administration. The department arranged for the preliminary approval by Minsk's architecture committee for the site to be used as a place of worship to be revoked.

Without this approval, the church – which had previously held state registration for ten years – was refused compulsory re-registration under the 2002 religion law, the deadline for which expired on 16 November 2004. Kalinov explained to Forum 18 that the church's legal address was "inappropriate" and "not in accordance with regulations" since its building is a cowshed. "It isn't designed for use as a place of worship and doesn't have the appropriate facilities." He declined to say why the congregation cannot rebuild the cowshed to add the required facilities. He also declined to explain why an Orthodox community, by contrast, faces no obstruction in building a new church nearby.

The 2002 law bars the registration of religious communities using private homes or other unapproved properties as a legal address. Without such registration, religious communities are banned from meeting for worship or engaging in any communal activities, while leaders of unregistered congregations may be prosecuted (see F18News 1 December 2004 http://www.forum18.org/Archive.php?article_id=465).

Yurevich insisted to Forum 18 that New Life Church – which is a member of the charismatic Full Gospel Association - wants to be allowed to meet freely for worship and to register with the authorities to gain legal status, both of which are being denied them. "The authorities are trying to make us into criminals," he complained. "They won't allow us to fulfil our functions as a church." (END)

For more background information see Forum 18's Belarus religious freedom survey at http://www.forum18.org/Archive.php?article_id=195

A printer-friendly map of Belarus is available at
http://www.nationalgeographic.com/xpeditions/atlas/index.html?Parent=europe&Rootmap=belaru
Latest Analyses
Latest News
1 December 2004
The State Committee for Religious and Ethnic Affairs has claimed that "over 99 per cent" of religious communities have re-registered under the repressive 2002 religion law, but some have undergone what the State Committee calls "self-liquidation". Forum 18 News Service notes that re-registered religious organisations have also essentially agreed to abide by harsh restrictions, such as one rejected by Baptists in Brest who do not agree with Article 14 of the law, which restricts a religious organisation to only functioning where it is registered. A charismatic church has received an official refusal as its premises have not been approved by the emergency services. One Messianic Jewish community told Forum 18 that city authorities are disputing its right to rent premises, claiming that rental of the premises concerned is prohibited. Religious groups can be liquidated if a public event they organise causes any harm to the "public interest", even alleged disruption to public transport. Non-Moscow Patriarchate Orthodox churches were effectively banned from re-registering.
25 November 2004
Against international law, Belarusian law states that unregistered religious activity is illegal and so unregistered religious communities are liable to be prosecuted. But Forum 18 News Service has found that the authorities' practice is inconsistent. Baptist congregations who refuse on principle to register have their worship meetings obstructed, but a Pentecostal Pastor, previously fined for leading an unregistered church, has not experienced recent problems. Most of those unable to obtain state registration are Orthodox communities outside the Belarusian Orthodox Church (Moscow Patriarchate), and these churches have been treated in strongly contrasting ways. A small Buddhist group has obtained a "compromise status," but a Hare Krishna group was refused registration. Jewish communities received re-registration, and the small Islamic communities which did not receive re-registration were amalgamated with re-registered Muslim organisations.
22 November 2004
In a failed bid to head off a United Nations (UN) resolution, sponsored by the European Union and the USA, and supported by Brazil, expressing grave concern at Turkmenistan's human rights record, Foreign Minister Rashid Meredov has falsely claimed that there were "no cases of arrest or conviction on political grounds or for religious beliefs". Three religious prisoners are known to Forum 18 News Service to be held, and arrests continue to be made. On the day of the debate he claimed that there was "no truth to the allegations of limits on the rights to belief, conscience or religion," despite overwhelming evidence to the contrary, and the UN's two previous resolutions critical of the country's human rights record. Turkmen officials and President Niyazov have a record of making such false claims, but the country's diplomats have refused to discuss the issue of false claims with Forum 18. Countries speaking in support of Turkmenistan in the debate were Algeria, Belarus, Burma, China, Cuba, Iran, North Korea, Pakistan, Singapore, Sudan, Syria, Uzbekistan and Venezuela.