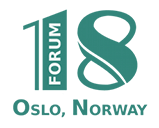 The right to believe, to worship and witness
The right to change one's belief or religion
The right to join together and express one's belief
RUSSIA: Missionary's activity is "extremist", agrees court
In the wake of a 1 December district court ruling in Tatarstan's capital Kazan that a decision denying Baptist church-planter Takhir Talipov a further residency permit should be upheld, Talipov's legal representative told Forum 18 News Service he sees little hope in having the verdict overturned. Fyodor Dzyuba said he had not even bothered to attend a hearing at the Tatarstan supreme court on 10 January. "I knew in advance we had very little chance." The supreme court is due to announce its decision by 20 January. A Kazan district court had accepted an assessment by the local FSB (former KGB) that the missionary work by Talipov, a Russian-born ethnic Tatar, was "extremist" and liable to threaten stability in the mainly Muslim republic.
The legal representative for Takhir Talipov, an ethnic Tatar Baptist church-planter denied a residency permit in Tatarstan due to his evangelical activity in the largely Muslim republic, has told Forum 18 News Service he sees little hope that a court ruling upholding the decision will be overturned. Fyodor Dzyuba said he saw no point in attending a hearing in the case at Tatarstan's supreme court in the regional capital Kazan on 10 January: "I knew in advance we had very little chance." That verdict should be formally announced by 20 January, he added.

In a closed hearing on 1 December, a Kazan district court upheld the 13 October decision by the passport and visa department of Tatarstan's Interior Ministry not to grant the residency permit to Talipov, a Russian-born Latvian resident who has been based in Kazan since 1992.

In reaching its verdict, the district court agreed that the passport and visa department was "legally justified" in refusing residency rights to Talipov. "They simply confirmed the department's decision," Dzyuba commented to Forum 18 from Kazan on 12 January.

The verdict stated that assertions contained in an assessment by the local FSB (former KGB) constitute legitimate grounds for denying residency rights (see F18News 28 November 2003 http://www.forum18.org/Archive.php?article_id=198 .) In his capacity as a Baptist preacher, Talipov "tries to convert Muslims to his faith," according to the 9 October FSB assessment, and leads a religious group financed by "foreign clerical centres" which "does not have registration and functions illegally". Like the FSB, the district court concludes from this analysis that the activity of Talipov and certain members of his religious group is "extremist in character and poses a threat to the stability of the interconfessional and interethnic situation in Tatarstan".

In his 11 December appeal against this verdict to Tatarstan's supreme court, Dzyuba stressed that Talipov has never been under any kind of administrative or criminal investigation in any country.

According to Dzyuba, Talipov left Russia for Latvia on 25 November.

For more background information see Forum 18's latest religious freedom survey at
http://www.forum18.org/Archive.php?article_id=116

A printer-friendly map of Russia is available at
http://www.nationalgeographic.com/xpeditions/atlas/index.html?Parent=europe&Rootmap=russi
Latest Analyses
Latest News
8 January 2004
The Orthodox Christmas season this month has been marred in Kosovo by a series of violent incidents, Forum 18 News Service has learnt. A church was broken into and several items and some money were stolen, and a bus was attacked by local Albanians at the Decani monastery after the Christmas service. The attack on the church follows an earlier attack in November 2003. Officials of the United Nations administration (UNMIK) have condemned the attacks, the latest in a series since 1999 for which no arrests have ever been made. Speaking to Forum 18 about the attack on the bus, Fr Sava Janjic of the Decani monastery described it as a "demonstration of utmost religious intolerance" on Christmas "a holiday of peace and forgiveness". "What a paradox, that the attack was made at a moment when the head of UNMIK, only a hundred metres away, was speaking with the local Decani assembly president and appealed to him to show tolerance and understanding towards Decani monastery."
5 January 2004
After six freezing nights on the street outside their stolen building, members of the Korean Kwan Lim Methodist church in northern Moscow were allowed temporary access by police on 29 December. "Nothing has changed legally," United Methodist Church superintendent for northern Moscow Pastor Valeri He told Forum 18 News Service, acknowledging that church members are now "at least able to await a court verdict in the warm". A local court is due to set a date soon after 7 January to hear the church's complaint that the Moscow justice department accepted the fraudulently-amended church charter which allowed a commercial firm to seize the Methodists' building. The justice department has claimed to Forum 18 that the changes to the charter were made in accordance with the law.
26 December 2003
Just before western Christmas, on 23 December, Forum 18 News Service has learnt that the new "owners" of a Methodist church in Moscow "violently and with the use of force" evicted Pastor Kim-Jun-Kyu, his family including two young children, and a range of other church officials, without even giving them time to dress before throwing them onto the cold street at 7 am. Church members immediately contacted the police, who have now sealed the building against both the new "owners" and church members. The church held a Christmas service on the street outside the church, and will be holding another street service this coming Sunday. Pastor Mikhail Kuznetsov, of the Moscow Interconfessional Pastors' Council, has told Forum 18 that "the violence was accompanied by nationalistic expressions and crude insults towards the Protestants," and has called for a special night of prayer for the church on 2 to 3 January 2004.