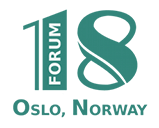 The right to believe, to worship and witness
The right to change one's belief or religion
The right to join together and express one's belief
BELARUS: Year-end expulsions for two Catholic priests
Two Catholic priests from Poland who have served in Belarus for more than a decade have been ordered to leave the country by year's end 2005 as their religious visas have not been renewed. Fr Robert Krzywicki, priest of the Descent of the Holy Spirit parish in Borisov north-east of the capital Minsk, insists to Forum 18 News Service that he committed no crime. He attributes his expulsion to his work with young people, both Catholic and non-Catholic, and his active role in ecumenical and charitable events in the town. He says such expulsions make it hard for the Catholic Church to provide clergy who understand their parishioners. "It takes about five years for a foreign priest to learn the language, the culture and the situation," he told Forum 18. "When a new priest arrives from abroad he doesn't understand these."
Fr Robert Krzywicki is being expelled from Belarus after a decade working as a Catholic parish priest in the country. "I was told a week ago that my visa is not being renewed and I must leave by the end of this year," he told Forum 18 News Service from the town of Borisov [Barysaw] north-east of the capital Minsk on 22 December 2005. "I committed no crime." He attributes his expulsion to his work with young people in the town – both Catholics and non-Catholics – and his involvement with other Christian Churches in ecumenical and humanitarian events. Both he and another priest being expelled are Polish citizens.
Fr Krzywicki says his parishioners in Borisov have launched a petition drive, which has now gone nationwide, calling on the authorities to overturn their decision not to renew his visa.
Of the 250 or so Catholic priests in Belarus, more than half are foreign citizens. The Catholic Church faces tight restrictions on priests it invites, being subject to an annual quota and unable to transfer them from one parish to another without the religious visa being cancelled and reissued. Moreover, foreign religious personnel are banned from serving in Minsk itself.
Forum 18 has learnt that the other Catholic priest being expelled also worked in the Minsk-Mogilev [Minsk-Mahilyow] Diocese, in a village parish near the capital, and has served in Belarus for the past decade. Neither he nor the diocese is contesting the decision. The Minsk-Mogilev Diocese declined to comment to Forum 18 on 22 December about the expulsions, while the Apostolic Nunciature in Minsk said it had no information.
"The Church doesn't want any conflict with the authorities," Fr Krzywicki commented. He says the authorities have allowed a new priest from Poland, Fr Zbigniew Grygorcewicz, to come to Belarus to serve his parish of the Descent of the Holy Spirit in Borisov from the New Year.
Fr Krzywicki reports that his activity led to opposition from the authorities. "I cooperated with other Christian churches, including the Baptists, Pentecostals, Full Gospel Church and the Adventists, in joint prayer services," he told Forum 18, adding that the Orthodox Church took no part in such ecumenical events. He said he was also active in a town forum which worked with young people and their concerns. "I didn't ask permission from the authorities for my activity, but I know they watched it," he reported.
He says the expulsion decision was communicated to him by the deputy head of the Religious Affairs Committee of Minsk region, but believes the decision was taken by the government's central religious affairs office in Minsk, which is headed by Stanislav Buko. Forum 18 was unable to reach anyone at either office on 22 December.
Fr Andrei Ablameika of the Greek Catholic parish of St Joseph in Minsk says the ten or so Greek Catholic priests in Belarus are all local citizens. "We're not eligible to invite any foreign priests as we can't get registration as a religious association," he told Forum 18 from Minsk on 22 December. He said the Greek Catholics want to be able to invite foreign priests, as many of the priests are overstretched, having to serve more than one parish (see F18News 16 December 2004
http://www.forum18.org/Archive.php?article_id=478
).
Fr Krzywicki, who celebrates Mass in Belarusian with sermons in Russian, says the authorities' expulsion of foreign priests who have served a long time in the country makes it difficult for the Catholic Church to provide clergy who understand their parishioners. "It takes about five years for a foreign priest to learn the language, the culture and the situation," he told Forum 18. "When a new priest arrives from abroad he doesn't understand these."
For more background information see Forum 18's Belarus religious freedom survey at
http://www.forum18.org/Archive.php?article_id=478
A printer-friendly map of Belarus is available at
http://www.nationalgeographic.com/xpeditions/atlas/index.html?Parent=europe&Rootmap=belaru
Latest Analyses
Latest News
15 December 2005
In the run-up to the 2006 presidential elections, the state authorities appear to be seeking religious organisations' support by exempting their land and property from tax. While a long list of eligible religious organisations includes those denied compulsory re-registration but not yet liquidated by court order, the administrator of New Life Church joked to Forum 18 News Service that this would be of little use to his community as its property is due to be confiscated by the state authorities. Although the country's top religious affairs official has rejected recent US allegations that Belarus restricts religious freedom, some religious communities continue to be fined or warned for worshipping in private homes. A new amendment to the Criminal Code allows the state to imprison participants in unregistered or liquidated religious organisations for up to two years.
7 December 2005
The embattled charismatic New Life Church in Minsk now looks set to lose its property via the courts, Forum 18 News Service has learnt, the church having failed to overturn the state's decision to confiscate its building and land. New Life has been worshipping at a disused cowshed it owns since September 2004, having repeatedly been denied permission to rent other premises in Minsk. In an appeal against an Economic Court decision to uphold the Minsk City Executive Committee's decision to force the church to sell its cowshed, New Life points out that, amongst the grounds on which the decision can be challenged, the Court ignored the fact that the church cannot use the cowshed as a cowshed as keeping cattle is illegal within city limits, and the Executive Committee has not made any legal case for withholding permission to redesignate the cowshed. Also, in a move related to the church's struggle, the head of a city department – church member Lyudmila Yakimovich – has been told that she will be fired at the end of 2005 and that her November wages will be cut by 30 per cent. New Life has announced that it will begin monthly prayer meetings for victims of injustice on Friday 16 December.
24 November 2005
Belarus has not met a 12 November deadline, set by the United Nations Human Rights Committee, to report its correction of a violation of the International Covenant on Civil and Political Rights (ICCPR). In a decision with implications for many religious communities, Belarus was found to have violated two Hare Krishna devotees' religious freedom rights by refusing to register a nationwide Hare Krishna association. Without registration the association's activity is illegal under Belarus's harsh religion law. One of the devotees, Sergei Malakhovsky, told Forum 18 News Service that the only reply the state had given them was "just silence. They were supposed to respond and publish what they had done within 90 days, but that period is over." The devotees have formally asked the Belarusian Supreme Court to review earlier court decisions violating their ICCPR-guaranteed religious freedom. The head of the UN Human Rights Committee's petitions department told Forum 18 that Belarus "will reply – they have said that they will – but they didn't give a specific date." Aleksandr Kalinov of the State Committee for Religious and Ethnic Affairs told Forum 18 that his body was "examining the issues."