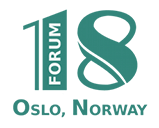 The right to believe, to worship and witness
The right to change one's belief or religion
The right to join together and express one's belief
UZBEKISTAN: Jehovah's Witnesses raided on most important religious commemoration
At least twelve Jehovah's Witness congregations were targeted in coordinated police raids on the evening of Thursday 24 March to coincide with the most important Jehovah's Witness religious observance of the year, the memorial of Christ's death. Two Jehovah's Witnesses from Karshi are now serving ten day sentences in retaliation for their participation, while others were reportedly beaten by police. Begzot Kadyrov of the government's religious affairs committee admitted that "very many" Jehovah's Witnesses had been detained on one day but categorically denied that the raids heralded a new campaign against the group. "Police raids on the commemoration service of Christ's death happen here every year," he told Forum 18 News Service.
In what one Jehovah's Witness has described to Forum 18 News Service as "a serious worsening of the situation," police across Uzbekistan conducted coordinated nationwide raids on Jehovah's Witness congregations on the evening of Thursday 24 March to coincide with their most important religious observance of the year, the memorial of Christ's death. The Jehovah's Witnesses begin their commemoration after sunset, which is when the authorities targeted their raids.

The chief specialist at the government's religious affairs committee, Begzot Kadyrov, categorically denied that the raids heralded a new campaign against the Jehovah's Witnesses. "It's true there were very many detentions of Jehovah's Witnesses on one day," he told Forum 18 in the capital Tashkent on 31 March, "but this was solely connected to the fact that they had gathered simultaneously in various cities of Uzbekistan for the commemoration service of Christ's death. The police knew of the gatherings ahead of time and had prepared themselves for them. Police raids on the commemoration service of Christ's death happen here every year."

The Jehovah's Witnesses have repeatedly tried to gain registration for their congregations, but the Uzbek authorities have refused this to all but a handful (just as they refuse registration to numerous other disfavoured religious communities of a variety of faiths). Under Uzbek law, unregistered religious activity is illegal.

Speaking to Forum 18 in Bukhara on 27 March, Erkin Khabibov said that he and 27 fellow Jehovah's Witnesses were drinking tea at 9pm on 24 March at a private home in the city following their commemoration service when officers from the terrorism department of Bukhara city police forced their way into the building and announced a passport check. On finding that almost none present had passports with them, the officers forced Khabibov and several others to provide written statements giving their names and addresses, he continued.

Khabibov said the police officers behaved roughly, remarking to them that they had not moved against the Jehovah's Witnesses for two years, but "look at what is happening in Kyrgyzstan". They demanded what religion the believers belonged to and why they were gathered without registration. "Just like any organisation or political party in Uzbekistan," Khabibov explained to Forum 18, "they refuse us registration." The Jehovah's Witnesses were then charged under Article 240 of the code of administrative violations, which punishes violations of the law on religion.

Khabibov also told Forum 18 that the police searched for religious literature during the raid, confiscating six Bibles and copies of "The Watchtower" and "Awake!" Although the officers promised to return these the next day, he added, "they still haven't done so".

Police did, however, interrogate many of those who had been present at home the next day and confiscated their passports, reported Khabibov.

In Kagan, a settlement approximately 15 kilometres (10 miles) outside Bukhara, another private Jehovah's Witness service on the evening of 24 March was also broken up by police, said Khabibov. In written statements of the raid viewed by Forum 18, conscientious objectors Alimardon Pulatov and Nikolai Kryukov reported that they were both threatened with prison and described as "traitors to the Muslim faith". The 35 Jehovah's Witnesses present at the Kagan meeting were reportedly taken to the local police station, with Pulatov and Kryukov released on 25 March at 1.40am and 3.40am respectively.

Speaking to Forum 18 in Karshi [Qarshi] on 28 March, local human rights activist Tulkin Karaev reported that on 24 March a meeting of approximately 30 Jehovah's Witnesses in the city was broken up by police. On Saturday 26 March, he said, Karshi city court sentenced two of the group to ten days' detention, also under Article 240 of the administrative violations code.

On 29 March Forum 18 visited the police station once and the city court twice in the city of Karshi in an attempt to find out why two Jehovah's Witnesses had been handed down this maximum punishment, but was told by police guards that the officials who dealt with the case were unavailable for comment.

Also on 29 March, Jehovah's Witness press secretary in Tashkent Andrei Shirobokov told Forum 18 that similar police raids of Jehovah's Witness services on 24 March occurred in five private flats in Tashkent, as well as in Samarkand (400 kilometres west of Tashkent), Angren (100 kilometres east of Tashkent), Navoi (100 kilometres north of Bukhara) and Bekabad (100 kilometres south of Tashkent, on the Uzbek-Tajik border). Shirobokov reported that many of the detained Jehovah's Witnesses had been beaten while in police custody.

Shirobokov did not believe the nationwide crackdown is connected with the overthrow of President Askar Akaev in neighbouring Kyrgyzstan earlier in March. In his view, the SNB secret police and police have long been planning the operation. "They knew very well on what date we would be holding commemoration services of Christ's death and decided to strike against Jehovah's Witnesses simultaneously in different regions of Uzbekistan."

It seems the police reference to developments in Kyrgyzstan is irrelevant. Muslims who preferred not to be identified told Forum 18 on 31 March in Tashkent that "at least so far" the political developments in Kyrgyzstan have had no impact on the life of believers in Uzbekistan. This view was echoed by Dmitri Pitirimov, director of a Baptist children's camp near Tashkent, and by Vadim Kotritsin, head of the Uzbek Krishna Consciousness Society. (END)

For background information, see Forum 18's Uzbekistan religious freedom survey at http://www.forum18.org/Archive.php?article_id=105

A printer-friendly map of Uzbekistan is available at http://www.nationalgeographic.com/xpeditions/atlas/index.html?Parent=asia&Rootmap=uzbeki
Latest Analyses
Latest News
24 March 2005
Freed with a fellow Jehovah's Witness at the end of February after five days in prison on charges of "disruptive behaviour", Oleg Umarov was again summoned by police in the Uzbek capital Tashkent on 4 March. Two secret police officers then pressured him to renounce his faith, Jehovah's Witness spokesman Andrei Shirobokov told Forum 18 News Service. They warned they would soon seize other Jehovah's Witnesses and pointed out to Umarov articles of the criminal and administrative codes under which they could be prosecuted. Police and secret police officers have a history of trying to pressure Protestant Christians, Jehovah's Witnesses and believers of other minority faiths who come from a traditionally Muslim background to convert to their "historic" faith.
17 March 2005
For the third time in recent years, religious literature confiscated from Baptists returning to Uzbekistan has been confiscated. The literature was seized on 6 March from seven church members from Tashkent, together with the car they were travelling in. The seven – who were quizzed for six hours - now face an administrative court, though a customs official insisted to Forum 18 News Service they were being investigated not for importing religious literature but for crossing the border on an unmarked road. "For us as believers, Christian literature is a great treasure, and so we are highly concerned that this time too our literature will be burnt," local Baptists told Forum 18. Religious affairs official Begzot Kadyrov told Forum 18 that as members of an unregistered church, the seven have no right to import any religious literature, which is subject to vigorous official censorship in Uzbekistan.
16 March 2005
Ukrainian President Viktor Yushchenko's surprise announcement last month of the abolition of the State Committee for Religious Affairs is a powerful signal to the rest of the region that governments should end their meddling in religious life, argues former Soviet political prisoner Professor Myroslav Marynovych, who is now vice-rector of the Ukrainian Catholic University http://www.ucu.edu.ua in Lviv, in this personal commentary for Forum 18 News Service http://www.forum18.org. He regards the feeling in Ukraine that the communist model of controlling religion is now dead as the greatest gain of the "Orange Revolution" in the sphere of religion. Yet Professor Marynovych warns that other countries will find it hard to learn from the proclaimed end of Ukrainian government interference in religious matters without wider respect for human rights and accountable government. Without democratic change – which should bring in its wake greater freedom for religious communities from state control and meddling - it is unlikely that religious communities will escape from government efforts to control them.