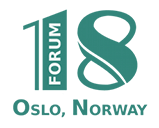 The right to believe, to worship and witness
The right to change one's belief or religion
The right to join together and express one's belief
CHINA: Xinjiang - Security service investigation followed Orthodox priest's deportation
Kazakhstan-based Russian Orthodox priest Fr Vianor Ivanov had visited China's north-western Xinjiang region to serve the local Orthodox who have no priests, but in December 2003 was detained by Chinese customs, was interrogated for a week, had his religious literature confiscated and was deported. "They questioned me for five hours a day. The special services representatives proved to be amazingly well-informed," Fr Ivanov told Forum 18 News Service. Local Orthodox told Forum 18 in Xinjiang in early September that virtually all the Orthodox believers in the city of Ghulja were questioned by the security services about Fr Ivanov's activity. In Ghulja the Orthodox can at least meet for prayers in church without a priest, but in another Xinjiang town, Tacheng, local Russian Orthodox have had no success so far in applying to rebuild their church.
In the wake of the detention and eventual deportation from China last December of Kazakhstan-based Russian Orthodox priest Fr Vianor Ivanov, who had been working among the Russian Orthodox minority in the Ili-Kazakh autonomous prefecture in China's north-western Xinjiang-Uighur Autonomous Region, Forum 18 News Service has learnt that the Chinese security services began an investigation into what Fr Ivanov had been doing in the region. Local Orthodox told Forum 18 in the prefecture's capital Ghulja in early September that virtually all the Orthodox believers in the city were questioned by the security services about Fr Ivanov's activity after he was deported.

Dean of Zharkent district in the Astana and Almaty Orthodox diocese, Fr Ivanov was arrested by Chinese customs officials in December 2003 after trying to bring Orthodox literature and baptismal crosses into China, he told Forum 18 on 6 September from Zharkent, a town on the Kazakh side of the border with China, 350 kilometres (220 miles) east of Kazakhstan's commercial capital Almaty.

Fr Ivanov was taken to Ghulja, 100 kilometres (60 miles) east of the Kazakh border and 600 kilometres (375 miles) west of Xinjiang's capital, Urumqi. He was held under house arrest in a hotel for one week and each day was taken for questioning by the state security services. Fr Ivanov was then deported back to Kazakhstan. All his religious literature and baptismal crosses were confiscated.

"They questioned me for five hours a day. The special services representatives proved to be amazingly well-informed," Fr Ivanov told Forum 18. He said they knew all about his previous visits to Xinjiang, where he had baptised local Russians and dedicated Ghulja's Orthodox church. "They had clearly come over the border into Kazakhstan and visited Zharkent to gather information about me."

"I myself am not surprised by what happened to Fr Ivanov," an Orthodox representative told Forum 18 from Almaty. "China remains a communist country with all that goes with that." The representative pointed out that Xinjiang has just two Orthodox churches, in Ghulja and in Urumqi, and neither has a priest. "Chinese law bans foreign priests from working in the country on a permanent basis and there are simply no local Orthodox priests left in China."

One politically well-connected local Russian, Nikolai Lunev, a deputy for the tenth All-Chinese Political Consultative Council, a consultative body incorporating China's national minorities, played down any difficulties for the Orthodox. "I myself have not heard anything about Ivanov being deported, but I met him in Urumqi and warned him that under our legal system a priest could work in Xinjiang only with the permission of the authorities," he told Forum 18 on 2 September in Ghulja. "If he was deported, that is his fault because he broke our laws."

He regarded as "decisive proof" that Orthodox believers have "full rights" the fact that in 1992 the authorities restored at their own expense the Church of St Nicholas in Ghulja, which had been destroyed during the Cultural Revolution.

An elder at St Nicholas Church, Galina Merkuleva, agreed with Lunev. "Under Chinese law we do not have the right to hold meetings if our community is not registered. Now we can meet publicly for prayers in our own church, which we simply would not have been able to do without the help of the authorities," she told Forum 18 in Ghulja on 3 September.

However, some in Ghulja's Orthodox community are far more sceptical about the authorities' goodwill than Merkuleva and Lunev, pointing out that the church was not rebuilt on its original site, where the plot remains vacant, but in the Russian Orthodox cemetery.

"Under Chinese law the land occupied by churches destroyed during the Cultural Revolution ought to be returned to the religious communities, but the plot where the Orthodox church once stood has been given not to the religious community but to a private individual who is not an Orthodox believer," members of the Ghulja Orthodox community, who preferred not to be named, told Forum 18 on 4 September. "Had they given the plot of the former church back to us, we could have rented part of the land to him, which would have enabled us not only to restore the church but also to support the poor members of our community from the remaining funds."

The Orthodox also expressed their disappointment that every time they want to ring the church bell, they have to ask the authorities' permission. The authorities told the Orthodox that these restrictions are in place because Muslims are not allowed to issue the call to prayer using loudspeakers, and China treats believers of different faiths equally.

Orthodox believers in Tacheng, a town near the Kazakh border, 600 kilometres (375 miles) north-west of Urumqi where there is another sizeable local Russian population, have had less success re-establishing church life. "Our church was destroyed during the Cultural Revolution. So far, unfortunately, it has not been restored," the head of Tacheng's Russian community, Valentin Belyakov, told Forum 18 on 6 September. "But we have appealed to the authorities to help us restore it."

Belyakov also expressed concern about the city's Orthodox cemetery. "The cemetery is in a derelict state. Building clay is constantly being deposited around it. We also hope to resolve this issue soon with the help of the authorities," he told Forum 18.

The head of the Hong Kong Orthodox parish of the Apostles Peter and Paul Fr Dionisy Pozdnyayev, who works with Chinese Orthodox believers under the auspices of the Moscow Patriarchate, told Forum 18 of his overall optimism regarding the future of Orthodoxy in China. "It is possible to find a common language with the Chinese authorities," he told Forum 18 from Hong Kong on 6 September. "The main thing is not to break the laws of the country and to make requests directly to the republic's authorities."

He admitted that there is just one Orthodox priest and one deacon in China at present, but believed it is possible to resolve this issue. "If a request is made, the Chinese authorities will very likely give permission for Chinese citizens to study in Russia's Orthodox seminaries. Fifteen Chinese citizens are already studying in Russian seminaries," Fr Pozdnyayev declared. "The main thing is not to demonstrate independence and to respect Chinese law."

China's national authorities have so far prevented the Chinese Autonomous Orthodox Church destroyed in the Cultural Revolution of 1966-76 from reviving. Beijing's last surviving Orthodox priest died last December, while the city authorities have repeatedly denied requests to allow a parish to be reopened in the city (see F18News 18 December 2003 http://www.forum18.org/Archive.php?article_id=216 ).

The history of the Russian community in Xinjiang can be divided into four stages: from the start of Russia's colonisation of Central Asia until 1920; the period after 1920, when White forces were driven out of Russian territory into Xinjiang; the period after 1932, when people unhappy with collectivisation in the Soviet Union fled to Xinjiang; and the period from 1954 to the present, when Russians have left Xinjiang for Australia and Russia.

By about 1925 the picture of Russian settlement in Xinjiang had become established, and it remained unchanged until the second half of the 1950s. Ghulja became the centre of the Russian diaspora, with Tacheng and its surrounding districts next in terms of population, followed by Urumqi. In the 1930s, the Russian population in Ghulja and Tacheng approached several thousand and Ghulja even had a Russian-language newspaper.

After China's Cultural Revolution, virtually all Xinjiang's Russian population emigrated to Australia and the Soviet Union. According to official statistics around 2,000 Russians live in Xinjiang-Uighur autonomous region. However, almost all of them are of mixed race, with one Russian parent and one Chinese parent. Most of these people or their parents were deported from the Soviet Union on Stalin's orders after relations between the Soviet and Chinese governments deteriorated.

For more background information see Forum 18's Xinjiang religious freedom survey at
http://www.forum18.org/Archive.php?article_id=143

A printer-friendly map of China (including Xinjiang) is available from http://www.nationalgeographic.com/xpeditions/atlas/index.html?Parent=asia&Rootmap=china
Latest Analyses
Latest News
21 July 2004
Chinese web-users are denied access to a range of religious sites based abroad, Forum 18 News Service has found after a two-month survey of how far the Chinese government's Golden Shield firewall, used to censor the internet, affects access to religious websites. Sites blocked include those related to the persecution of Christians and other religious faiths, the Dalai Lama, the Falun Gong religious movement, the Muslim Uygurs of Xinjiang and a number of Catholic sites, including the website of the Hong Kong diocese and the Divine Word Missionaries in Taiwan.
22 June 2004
In both Sakhalin and Khabarovsk regions, Forum 18 News Service has observed that the local authorities attempt to translate the publicly expressed religious preferences of Russia's national leadership into concrete policy. Symbolic support for Russia's so-called traditional confessions - Orthodoxy, Islam, Judaism and Buddhism - thus becomes material, even when these faiths have little or no traditional following in much of Far East Siberia. Local public opinion appears to be divided on the desirability of such an approach. Some believe state support for the Orthodox Church to be an essential part of the preservation of Russian national culture. One local Pentecostal, however, asked Forum 18: "Can you imagine - I, an evangelical Christian, or even an atheist, is working and paying taxes to build a new Orthodox church which is going to fight us?"
15 June 2004
The religious freedom picture in Laos is complex, not least due to non-religious factors such as ethnicity, and the state's opposition to freedom of information. However, it does appear that religious freedom conditions have improved in the last few years. But the central government's political agenda remains fundamentally hostile to religious freedom, despite government claims that religious freedom violations are caused by an alleged inability to control local officials. This hostility as manifested in "isolated" incidents of religious freedom violations – against Protestants, Buddhists, Animists, Baha'is, Muslims and Catholics - seems set to continue.