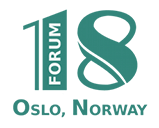 The right to believe, to worship and witness
The right to change one's belief or religion
The right to join together and express one's belief
UZBEKISTAN: New hope for religious communities to get state registration?
As hundreds of religious communities are denied state registration by bureaucratic obstruction, there are hopes that a court ruling will help force officials to issue documents needed for registration. Without registration, all religious activity is banned, and harsh penalties are imposed for worshipping without registration. On 22 April, the Fergana regional civil court upheld an appeal by local human rights activist Mutobar Tajibayeva against the local administration, which has refused for three years to issue a 'letter of guarantee' needed by a local mosque to get registration. However, the justice administration might still find pretexts to block the registration. Local human rights activists seem intent on using the ruling to help dozens of other Fergana mosques get registration. "We were waiting to see if [human rights activist] Tajibayeva would win her case, and now we are going to lobby for registration in the same way as she did," one activist told Forum 18 News Service.
In what local believers hope will prove a landmark case, a human rights activist in the Fergana [Farghona] region of eastern Uzbekistan has won her case against the local administration which refused to provide the letter of guarantee required to register a new mosque, a common bureaucratic tactic to block religious communities from gaining registration. "The problem is resolved and very soon the mosque will be registered!" Mutobar Tajibayeva told Forum 18 News Service on 22 April, the same day that the civil court for Fergana region upheld her appeal against the administration. Yet Tajibayeva's optimism may be misplaced, given that the justice administration may (as has frequently happened in various regions of Uzbekistan) invent reasons to force the believers to keep on revising their application documents, dragging out the registration process indefinitely.

Tajibayeva's successful appeal undoubtedly sets a precedent for those trying to register religious communities against the wishes of the authorities. Although there are hundreds of religious associations across Uzbekistan that the authorities are refusing to register, this is the first time that believers have successfully used legal procedures to stand up for their rights. Registration is crucial as Uzbek law bans unregistered religious activity and imposes harsh penalties on those who meet for worship without registration.

Tajibayeva, head of the Flaming Hearts Club human rights organisation based in Margelan (a satellite town near the city of Fergana), brought the appeal against the administration of Akhunbabayev district (on the outskirts of Margelan) following its refusal to issue the letter of guarantee, effectively barring the mosque from gaining registration.

"We have been trying to register our mosque for the past three years, but the district authorities constantly refused to give us a letter of guarantee on various pretexts," Tavakyal Komilov, a member of the mosque's founding group, told Forum 18 on 22 April in the village of Tuman. "They either said that the mosque did not meet the required fire safety standards, or failed to give a letter of guarantee without any explanation." Komilov said that finally the Muslim community took its case to the human rights activist Tajibayeva and she lodged the appeal.

In granting Tajibayeva's appeal, the court ordered the administration of Akhunbabayev district to give a letter of guarantee to the Tuman mosque's founding group. Dilmurad Akhmedov, chief specialist at the Fergana regional justice administration, said his department would now have to accept the registration application. "If the documents have been drawn up correctly, we will register the mosque immediately," he told Forum 18 on 22 April in Fergana.

If the justice administration refuses to register the Tuman mosque, Tajibayeva may lodge another appeal against this department and, from a legal point of view, it will be even easier to demonstrate the injustice of a refusal than it was in the case that Tajibayeva has just won. Believers across Uzbekistan may adopt the same method she has used.

The deputy head of the Fergana regional branch of the Independent Organisation for Human Rights in Uzbekistan, Akhmajon Madmarov, says there are dozens of mosques in the region which the authorities are refusing to register without grounds. "To be honest, we were waiting to see if Tajibayeva would win her case, and now we are going to lobby for registration in the same way as she did," he told Forum 18 on 22 April in Fergana.

Under Uzbek law, religious organisations may only register at the regional justice administration after presenting a letter of guarantee (or agreement) from the district authorities. The district authorities have the legal right to refuse to issue a letter of guarantee if the believers have not gathered the hundred signatures required for registration, or if the religious organisation's building does not conform to hygiene or fire safety standards. However, in practice the authorities frequently simply do not issue a letter of guarantee to believers without even giving any reason for their refusal.

For background information, see Forum 18's report of the current post-terrorist bombing crackdown against all faiths at
http://www.forum18.org/Archive.php?article_id=298
and latest religious freedom survey at
http://www.forum18.org/Archive.php?article_id=105

A printer-friendly map of Uzbekistan is available at
http://www.nationalgeographic.com/xpeditions/atlas/index.html?Parent=asia&Rootmap=uzbeki
Latest Analyses
Latest News
21 April 2004
Amid a major crackdown, eleven Protestants in Nukus were questioned at the public prosecutor's office and pressured to convert to Islam. They were also threatened with being shot, though the city prosecutor, M. Arzymbetov, subsequently denied this to Forum 18 News Service. The prosecutor also tried to have a Protestant, Iklas Aldungarov, expelled from his university medical course, but the university rector, Oral Ataniyazova, has resisted the pressure. "How and what Aldungarov believes is his own personal business, and we do not have the right to interfere with it," she told Forum 18. She added that a very large number of young people in the region are becoming Christians. "Evidently, the Christian churches have managed to set up a competent, well conceived operation here. I do not think that is a bad thing. Let's see the mosques here work as well as the Christian churches." Pressure on Protestants elsewhere in Uzbekistan is also continuing.
14 April 2004
Even though it has been proved that a Jehovah's Witness was not teaching his faith without registration, and so not breaking the law, an Uzbek criminal court has found him guilty of this, Forum 18 News Service has learnt. Uzbekistan bans all religious teaching by unregistered religious organisations or private individuals. The persecution of Jehovah's Witnesses, along with all other religious groups, continues in Uzbekistan and is compounded by the authorities lack of knowledge of faiths. For example, a deputy public prosecutor has told a Jehovah's Witness that reading their literature causes people either to become a "Wahhabi" (a term widely and loosely used in Central Asia for Islamic extremists), or to become a terrorist. The same prosecutor also claimed that Jehovah's Witnesses hypnotise people.
13 April 2004
After March and April's terrorist bombings that left nearly 50 people dead – blamed by the government on Islamic extremists and linked by some without evidence to Al-Qa'ida - a crackdown on religious believers of all faiths is taking place, Forum 18 News Service has observed. The crackdown's targets include Muslims, Jehovah's Witnesses, Protestants and Hare Krishna devotees. A Jehovah's Witness has told Forum 18 that he was interrogated in a police station, told he was a potential terrorist, and threatened by police that "If you do not renounce your ridiculous beliefs, then I will simply plant drugs on you and put you away for a long time!" Most of those summoned for interrogation are devout Muslims and amongst those detained is a leading imam, Rustam Kilichev, who has tried to persuade imprisoned Muslims to renounce the views of the banned Islamist group Hizb ut-Tahrir. The NSS secret police have refused to say why he is being held. Police are engineering arrests of religious believers by planting leaflets by Hizb ut-Tahrir, drugs, and weapons on people. Also, police are searching believers' private homes, enquiring about their religious views, confiscating religious literature, and in one case detained 25 Muslim women for 24 hours because they were wearing headscarves.