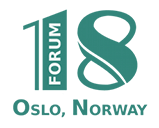 The right to believe, to worship and witness
The right to change one's belief or religion
The right to join together and express one's belief
RUSSIA: Methodists may have fought off church stealing
A Korean Methodist church in northern Moscow appears to have fought off an attempt by a commercial firm to steal their church building. A district court ruled against the Moscow justice department on 26 March after the church challenged the justice department's acceptance of fraudulent documents which claimed to have transferred the church to the company. Galina Skakun of the justice department admitted in court the Methodists' claim to the building, and tried to defend her department even though it failed to verify the authenticity of the documents. Church administrator Svetlana Kim said the Methodists believe that coverage of their case by both Forum 18 News Service and Russian news agencies "really helped us".
A Korean Methodist church whose members were evicted from their four-storey building in northern Moscow late last December by security guards representing a commercial firm, which falsely claimed ownership of the premises, looks set to have its right to the property secured. On 28 March, Kwan Lim church administrator Svetlana Kim told Forum 18 News Service that a Moscow district court case brought by the church against the city's department of justice ruled in the Methodists' favour on 26 March. The hearing had been postponed from 17 February, she said, when no representative had turned up for the defence.

The Methodists brought the case against the justice department after persons unknown to the church staged a 24 April 2002 "church meeting" which introduced various amendments to the organisations charter - including a complete change of leadership - that was registered by justice department officials on 23 May 2002, without the knowledge or consent of the church itself. Once this documentation was registered, it was used to create a "Kwan Lim" company, to transfer ownership of the church building to that company and then to sell it on to first one and then another commercial firm at a fraction of its market price, all without the church's knowledge. Security guards arrived to evict the church members on 23 December 2003 (see F18News 5 January 2004 http://www.forum18.org/Archive.php?article_id=221 ).

The 26 March 2004 district court ruling - of which Forum 18 has received a copy - proclaims the 24 April 2002 "church meeting", the amendments made to Kwan Lim's charter at that meeting and their subsequent registration by the justice department to be invalid, largely citing the church's arguments as the foundation for its decision.

The court's ruling also states that justice department official Galina Skakun acknowledged the Methodists' claims at the hearing, but Skakun claimed that the application to change the church's charter and leadership had been drawn up entirely in accordance with the demands of the 1997 law on religion. The court ruling also noted, however, that the Methodists' legal representative cited a Ministry of Justice order issued on 16 February 1998, which requires all state registering organs to verify the authenticity of documentation submitted to them.

Svetlana Kim told Forum 18 that a case in Moscow's main arbitration court against the latest commercial firm to be "sold" the church building has yet to be decided. However, no representative for the firm appeared at a preliminary hearing at the court on 15 April, she said, and the case will be decided in the church's favour should this be repeated at a second hearing on 27 April. According to Kim, the Methodists believe that coverage of their case by both Forum 18 News Service and Russian news agencies "really helped us".

For more background information see Forum 18's latest religious freedom survey at
http://www.forum18.org/Archive.php?article_id=116

A printer-friendly map of Russia is available at
http://www.nationalgeographic.com/xpeditions/atlas/index.html?Parent=europe&Rootmap=russi
Latest Analyses
Latest News
21 April 2004
Parishes of the Russian Orthodox Church Abroad within Russia less enthusiastic about a proposed merger with the Moscow Patriarchate have faced obstruction from the state authorities, Forum 18 News Service has learnt. When 50 clergy and lay members held a diocesan assembly in Tula region in February, officers of the police and FSB (former KGB) questioned their legal right to meet, while elsewhere local authorities have failed to register parishes, obstruct those that meet in privately-owned buildings and even threatened to confiscate churches built with parishioners' funds. Without state registration, parishes cannot produce publications or conduct missionary activity, but some clergy argue it is better not to have registration. "It is easier for state officials to apply pressure to a community with legal status by finding fault with its documentation," one priest told Forum 18.
16 April 2004
Although Russian Orthodox and Catholics celebrated Easter without problem in the Siberian city of Tyumen on 11 April, a large-scale Protestant Easter evangelistic service due to have been held in a city-owned stadium on 14 April was cancelled by the authorities, citing what they said was a "terrorist threat". Andrei Knyazhev, co-ordinator of the Protestant service, told Forum 18 News Service he is "almost 99 per cent certain" that the threat was spurious. Forum 18 has been unable to establish the authenticity or otherwise of the threat independently, though the service faced opposition from local Orthodox believers. After an explicit Chechen terrorist threat against Orthodox churches in Russia, the security agencies have stepped up their protection of Orthodox Christmas and Easter services.
13 April 2004
In the wake of the recent Moscow court decision prohibiting all Jehovah's Witness religious activities in the city, some local congregations across Russia have this month had rental contracts either cancelled or threatened with cancellation by landlords, Forum 18 News Service has learnt. The congregations known to be affected are in St Petersburg, Moscow, Vladimir, Yekaterinburg in the Urals, Krasnoyarsk, and Khabarovsk in the far east of Russia. The landlords' decisions appear to be related to misunderstandings of the nature of the Moscow court decision. In the Vladimir case, the Jehovah's Witnesses were told that they could use a venue "as long as they had the approval of a local Orthodox priest."