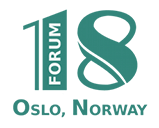 The right to believe, to worship and witness
The right to change one's belief or religion
The right to join together and express one's belief
UZBEKISTAN: Authorities trying to close Baptist church
An Uzbek official, who fined Baptist pastor Oleg Bader for running children's camps and a children's club attached to his church, has described the fine to Forum 18 News Service as "completely within the law". The church is being forced to change and re-register its statute by 27 January, even though children's work was included in the original statute. The pastor's lawyer has been denied access to the cases documents, and the justice department has refused to tell Forum 18 why this is so. It is feared that, like another church further north, re-registration may be denied and the church declared illegal. Sources have told Forum 18 that the authorities want to close the church because they do not want Christianity to spread in Khorezm region.
The justice department official who chaired the administrative commission that fined Baptist pastor Oleg Bader late last year in the town of Urgench (Urganch) in Khorezm region of north-western Uzbekistan has strongly defended the punishment. "The commission's ruling was completely within the law," Amanbai Alayarov, deputy head of the justice administration, told Forum 18 News Service from Urgench on 13 January. He claimed that the church had conducted religious work among children without their parents' permission, a charge the church denies. The church must now amend and re-register its statute by 27 January amid fears that re-registration might be denied and the church's activity thereby declared illegal.

At a hearing of the administrative commission for Khorezm region on 27 November, Pastor Bader was fined 22,000 Uzbek sums (153 Norwegian Kroner, 18 Euros or 23 US Dollars), a Protestant who preferred not to be identified told Forum 18 on 13 January. The commission ruled that the church had broken several articles of Uzbekistan's law on religion: 3 (which requires parental consent for work with children), 9 (which bans religious teaching without state approval), 14 (which restricts religious activity outside registered religious buildings) and 17 (which restricts charitable work to central religious organisations). The commission ordered the church to bring its statute into line with the religion law within two months.

The main accusation against the church was that it has been promoting itself among children. It ran children's summer camps in 2002 and 2003, while a children's club attached to the church was set up in 2003. The commission's ruling repeated the claim that the children had been enticed into the church's activities without their parents' permission.

Article 3 of Uzbekistan's religion law does indeed forbid the "enticement of underage children into religious organisations, as well as the religious instruction of children against their or their parents' will". However, Forum 18's source insisted that work with children took place only with the consent of their parents. Forum 18's source also stressed that work with children was included in the church's statute, which had been registered with the same regional justice administration on 30 December 1999. "First the justice administration registers the church statute, and then four years later orders that it be revised!" Forum 18's source exclaimed.

Forum 18's source believes the authorities simply want to close the church, because they do not want Christianity to become widespread in Khorezm region. "If the church is forced to revise its statute, that means it will have to be re-registered," the source declared. "But in practice - and this has already happened to other churches - the authorities will delay re-registration on various pretexts, and the Urgench church will be left operating illegally." In support of this hypothesis, the source said that although Bader had hired a lawyer, Alayarov had not allowed him access to information about the case.

But Alayarov insisted that the church was in the wrong. "We have statements from parents saying that their children were attending church without their parents' knowledge," he claimed to Forum 18 from Urgench on 13 January. "Moreover, contradictions have emerged between the church's statute and our republic's law on religion. Therefore we have asked the church to revise its statute, so that in future such excesses are not repeated." Alayarov declined to answer Forum 18's question as to why Bader's lawyer had not been allowed to see details of the case.

There is a distinct possibility that the Urgench church might suffer the same fate as the Protestant Peace church in Nukus (the capital of Karakalpakstan, an autonomous republic within Uzbekistan), 250 kilometres (150 miles) north of Urgench. In August 2000 the authorities ordered the Peace church to re-register on the grounds that the church was working with children. "The reason they gave for removing our registered status was that we had organised a summer camp for children from poor families," Pastor Khym-Mun Kim told Forum 18. Since it lost its registered status the police have raided the Peace church four times and on each occasion the church leaders were fined.

Since 2000, the Peace church has tried to register three times, but the authorities have refused them each time on various pretexts. "I am convinced that the authorities are deliberately failing to give us registration because they do not want Christianity to become widespread in Karakalpakstan," Pastor Kim told Forum 18 last year. "We are law-abiding citizens and we want to be registered but the authorities are forcing us to operate illegally." Under the religion law the activity of an unregistered religious community is forbidden (see F18News 3 October 2003 http://www.forum18.org/Archive.php?article_id=152 ).

For more background information see Forum 18's latest religious freedom survey at
http://www.forum18.org/Archive.php?article_id=105

A printer-friendly map of Uzbekistan is available at
http://www.nationalgeographic.com/xpeditions/atlas/index.html?Parent=asia&Rootmap=uzbeki
Latest Analyses
Latest News
11 December 2003
Uzbekistan is denying clergy access to death row prisoners, Tamara Chikunova, head of the Uzbek NGO Mothers Against the Death Penalty and Torture, has told Forum 18 News Service. This denial violates two articles of the Uzbek Criminal Code, which specifically allow those sentenced to death the right to meet a member of the clergy. Fr Nikolai Rybchinsky, of the Central Asian diocese of the Russian Orthodox Church, told Forum 18 that in the case of two death row prisoners "so far at least, Orthodox priests have not been allowed access to these prisoners. We have made an official appeal on this matter to the state administration for carrying out punishments, but have received no reply from there." Fr Rybchinsky also said that "in general, priests face significant difficulties gaining access to prisons." Forum 18 has learned that death row prisoners are denied access to religious literature. When a Muslim death row prisoner asked a senior prison official to give him a Koran, the official reportedly replied: "Are you joking? After all, that is a political thing."
21 November 2003
Velorom Kasymova, an official who took part in a secret police raid on a Jehovah's Witness meeting, has claimed to Forum 18 News Service that stopping the meeting, interrogating the participants, and banning future meetings is legal, even though she cannot state any legal basis for this despite Forum 18's repeated requests. She claimed that members of a religious organisation can only meet at the address where the community is registered, yet the building is in fact registered to the Jehovah's Witnesses. The unrelated legal articles she quoted forbid: unlawful juridical activity; refusal to register a religious organisations statutes; running children's and young people's clubs; and running labour, literary and other clubs. Also banned is giving religious instruction without specialist religious training or the permission of the central administration office of the religious organisation, and giving religious instruction in a private capacity. Yet none of these activities took place.
20 November 2003
In its survey analysis of the religious freedom situation in Tajikistan, Forum 18 News Service reports on the confusion that leads to officials wrongly insisting that registration of religious communities is compulsory. Unregistered religious communities do encounter difficulties with the authorities, but Forum 18 has been told that excesses "are not as a rule state policy, but simply the arbitrary actions of local officials." Compared to neighbouring Uzbekistan, Tajikistan generally follows a more lenient policy towards unregistered religious communities. This may be because Tajikistan, after a civil war, is not able to exert such harsh controls as Uzbekistan can. The Tajik authorities are most concerned with controlling Muslim life, because Muslims make up more than 90 per cent of the country's population, and because of the aftermath of the civil war. The possibility exists that government pressure on believers may intensify in the near future, under a proposed new law on religion.