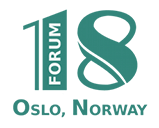 The right to believe, to worship and witness
The right to change one's belief or religion
The right to join together and express one's belief
UZBEKISTAN: "Even in Kazakhstan the Uzbek authorities will not let him live in peace"
The Criminal Police in the Uzbek town of Nukus have again tried to have Protestant Christian, Makset Djabbarbergenov, brought back home for trial, where he could face up to three years' imprisonment for his peaceful religious activity. Despite being recognised by the UNHCR as a refugee in neighbouring Kazakhstan, he was seized by the Kazakh KNB secret police on 29 May after a detention request from Uzbekistan claimed he is an Islamic fundamentalist and terrorist, a Protestant told Forum 18 News Service. Djabbarbergenov was freed two days later after the UNHCR office in Almaty intervened, the office confirmed to Forum 18. Nukus Criminal Police refused to tell Forum 18 why they gave false information to the Kazakh authorities to try to get Djabbarbergenov returned. The Uzbek Interior Ministry also refused to discuss his case. "Makset is not afraid for himself but is more concerned for his family's security," the Protestant noted.
Uzbekistan is continuing its manhunt outside the country for a Protestant Christian, Makset Djabbarbergenov, who fled his homeland in summer 2007 to avoid arrest for his activity with his church, Forum 18 News Service has learned. The Uzbek authorities have gone to the extent of giving false information to the KNB secret police in neighbouring Kazakhstan, where Djabbarbegenov now lives as a recognised refugee, to get him captured and extradited to Uzbekistan. The Uzbek authorities claimed that he is an Islamic fundamentalist and terrorist, one Protestant familiar with the case complained to Forum 18 from Kazakhstan's commercial capital, Almaty, on 3 June. Djabbarbergenov was held for two days in late May before being freed. The Protestant said the request for his detention originated with the police in Djabbarbergenov's home town of Nukus, the capital of the Karakalpakstan [Qoraqalpoghiston] Autonomous Republic.
The Almaty office of the United Nations High Commissioner for Refugees (UNHCR) confirmed to Forum 18 on 3 June that Djabbarbergenov was detained by the Kazakh KNB as a result of an inquiry from Uzbekistan and was released on UNHCR's request. Djabbarbergenov has refugee status with UNHCR, the representative told Forum 18.
Nukus Criminal Police confirmed to Forum 18 on 3 June that they were searching for Djabbarbergenov. An officer - who did not give his name - thought Forum 18 wanted to give information to them about Djabbarbergenov and asked to call back in five minutes. When called back, the officer refused to talk when he realised Forum 18 was asking why the inquiry had been made to the Kazakh authorities. "If you want to give information to us about him we will continue our talk with you," he said. "Otherwise we will have to cut you off."
Forum 18 asked why the Nukus police gave false information to the Kazakh secret police that Djabbarbergenov was an Islamic fundamentalist while he was Christian. "I will not tell you why," the officer responded and put down the phone.
When Forum 18 called Uzbekistan's Interior Ministry in Tashkent on 3 June to ask why the authorities are using false information in seeking Djabbarbergenov's return, the switchboard referred Forum 18 to Zakir Nurmatov at the Ministry's Press Office. However, Nurmatov declined to talk to Forum 18 about the case. "They gave you a wrong number," he said and put down the phone. Forum 18 tried to find another number but the switchboard insisted that Forum 18 should talk to Nurmatov. Called a second time, Nurmatov refused to talk and again put down the phone.
The 28-year-old Djabbarbergenov escaped from Nukus, where he lived and ministered, in summer 2007 because of fear of being imprisoned for his faith. The Uzbek authorities then declared a nationwide manhunt, putting up "wanted" posters all over the country. The August 2007 Russian-language poster, of which Forum 18 has seen a copy, states that Djabbarbergenov is wanted for an offence under Article 229-2 of the Criminal Code, which punishes "violation of the procedure for teaching religion" and carries a maximum term of three years' imprisonment.
Asked why Djabbarbergenov was being hunted, an officer from Nukus police told Forum 18 in October 2007 that he had broken the law. "He gathers people in his home for religious activity," the officer complained. "Let him believe on his own, but this is agitation and he shouldn't do it. He doesn't have permission. He must have an official religious community to be able to do it." Asked why religious believers are not allowed to practice their faith freely he responded: "That's the law" (see F18News 12 October 2007
http://www.forum18.org/Archive.php?article_id=1034
).
The Almaty-based Protestant, who asked to remain unnamed, told Forum 18 that Uzbekistan's Interior Ministry made an inquiry to Kazakhstan's KNB secret police to detain Djabbarbergenov, declaring him an Islamic fundamentalist linked to terrorist acts in Uzbekistan.
"Having received such an official inquiry the Kazakh secret police found Makset the same day, 29 May," the Protestant reported. "They captured him at 9.30 am directly in front of the house where he used to live. They hit him and knocked him to the ground, handcuffed him and then took him to an unknown place."
Later the UNHCR Almaty office telephoned all the police stations to find out his whereabouts, the Protestant told Forum 18. They could not find him in any police station in Kazakhstan. When the UNHCR office understood that Djabbarbergenov might have been detained by the secret services they made an inquiry to the KNB and other secret services. "The KNB did not want to release him, saying initially that they could not let such a dangerous criminal go," the Protestant reported as having heard. "But when the UNHCR submitted all the proof that he is a Christian and a refugee under their protection the KNB released Makset." He was freed at 12.30 pm on 31 May.
The Protestant told Forum 18 that Djabbarbergenov's family is with him at the moment in Kazakhstan. "Makset is not afraid for himself but is more concerned for his family's security," the Protestant noted. "Makset understands that even in Kazakhstan the Uzbek authorities will not let him live in peace."
This is not the first time that the Uzbek authorities tried to lure Djabbarbergenov back to Uzbekistan to prosecute him. In April the Nukus Criminal Police telephoned him and said that he was amnestied and therefore no longer "wanted". Forum 18 then called the criminal police officer, Tahir (he would not give his last name), who had talked to Djabbarbergenov. "I talked to Makset on the phone but our conversation was cut," Tahir told Forum 18 on 28 April. "Then I could not find him again."
Asked whether it was true that Djabbarbergenov had been amnestied, the police officer said he was not sure about that. "Well, it's not a big deal," he told Forum 18. "Tell him to come back and find a good lawyer." The officer said that Djabbarbergenov could easily buy the help of a good lawyer to get his case resolved.
Djabbarbergenov's church is one of many Protestant churches that have been unable to gain legal status in Karakalpakstan, a republic with a population of more than a million people. No non-Muslim and non-Russian Orthodox communities are allowed to gain legal status there. Under Uzbekistan's harsh Religion Law – and in defiance of the country's international human rights commitments – all unregistered religious activity is illegal and subject to criminal penalties.
Protestants, Jehovah's Witnesses and Hare Krishna devotees have faced particular persecution in Karakalpakstan. Protestant students in Nukus have long been singled out for pressure (see eg. F18News 5 May 2006
http://www.forum18.org/Archive.php?article_id=774
and 26 January 2006
http://www.forum18.org/Archive.php?article_id=719
).
Human rights groups have reported frequent attempts by the Uzbek authorities to have political refugees and asylum seekers returned to Uzbekistan. On occasion, Uzbek security forces have seized wanted individuals in neighbouring countries and forcibly brought them back to Uzbekistan. (END)
For a personal commentary by a Muslim scholar, advocating religious freedom for all faiths as the best antidote to Islamic religious extremism in Uzbekistan, see
http://www.forum18.org/Archive.php?article_id=338
.
For more background, see Forum 18's Uzbekistan religious freedom survey at
http://www.forum18.org/Archive.php?article_id=777
.
Full reports on freedom of thought, conscience and belief in Uzbekistan can be found at
http://www.forum18.org/Archive.php?query=&religion=all&country=33
.
Reports on freedom of thought, conscience and belief in Kazakhstan can be found at
http://www.forum18.org/Archive.php?query=&religion=all&country=29
.
A survey of the religious freedom decline in the eastern part of the Organisation for Security and Co-operation in Europe (OSCE) area is at
http://www.forum18.org/Archive.php?article_id=806
, and of religious intolerance in Central Asia is at
http://www.forum18.org/Archive.php?article_id=815
.
A printer-friendly map of Uzbekistan is available at
http://www.nationalgeographic.com/xpeditions/atlas/index.html?Parent=asia&Rootmap=uzbeki
Latest Analyses
Latest News
29 May 2008
Raids, fines and literature confiscations against religious minorities across Uzbekistan are continuing, Forum 18 News Service has found. One church raid was justified by a court as "anti-terrorist activity," although the police officer concerned was unable to specify to Forum 18 what threat the raid was supposed to stop. There are also reports of Protestant services in Uzbek – a state language – being barred and of a Protestant higher-education student being threatened with expulsion, unless he either renounces his faith or spies on his church for the NSS secret police. There has been no change in the status of Chief Rabbi Abe David Gurevich, who is faced with the possibility of deportation. Police and a schoolteacher have also directly threatened the children of Baptists at a school, telling them that if they attended churches they would be put into prison. The children were also interrogated about what their parents taught them, what books they read, what films they watched, what music they listened to and what songs they sang, and whether they liked this.
23 May 2008
Uzbekistan continues to use state-run mass media to incite intolerance of religious minorities and freedom of thought, conscience and belief, Forum 18 News Service has found. In the latest national TV attack, Jehovah's Witnesses, Seventh-day Adventists, Presbyterians and Methodists were all described as conducting unspecified "illegal missionary activities." This was described as "a global problem along with religious dogmatism, fundamentalism, terrorism and drug addiction." A Protestant shown in the film told Forum 18 that it used police film taken during raids on worship. "It was very unpleasant, I felt like I had no privacy," Forum 18 was told. "Believers from our church are angry at this." Police had claimed that the film "was necessary for further investigation." The film has encouraged intolerance, a member of a religious minority stating that some people are now "afraid to go out on the street where they live for fear of being persecuted." However, Forum 18 was told, "people who understand a little bit what's going on in the country sympathise with us." The state TV official responsible for the film could not explain to Forum 18 why he was involved in attacking human rights.
1 May 2008
Nearly 90 members of Tashkent's Jewish community have signed a letter to the Justice Ministry calling for their Chief Rabbi Abe David Gurevich to be allowed to stay, Forum 18 News Service has learnt. "We do not want him to stop ministering to us," they told the Ministry. The accreditation for Gurevich and his wife, who also works for the Hasidic World Lubavitch Movement, ran out on 1 April and has not been renewed. "Now we are hanging on the air with no status," Gurevich complained to Forum 18. "We remain here in Uzbekistan with expired visas and no accreditation." Forum 18 has been unable to reach Jalol Abdusattarov, the official at the Justice Ministry who refused to extend their accreditation. The Religious Affairs Committee refused to discuss the case. Gurevich said many more people had come to the Passover celebration in Tashkent this April than usual. "It may be that they were afraid that they would not be able to see us again." In recent years Uzbekistan has expelled foreign citizens who have been working in religious communities.