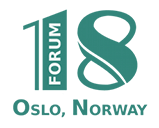 The right to believe, to worship and witness
The right to change one's belief or religion
The right to join together and express one's belief
KAZAKHSTAN: Are intrusive questionnaires "a simple formality"?
Kazakhstan has increased demands that religious communities and leaders complete highly intrusive questionnaires covering an extremely wide range of personal, political, religious and other matters, including who the close friends of leaders are, Forum 18 News Service notes. The questionnaires are presented by a number of official bodies, and it is not clear who drew them up. They appear to originate in the Justice Ministry, possibly working with the KNB secret police. Officials have variously claimed to Forum 18 that the questionnaires are "a simple formality which the religious communities need to do every now and then," or are for "a database on religious organisations." The questionnaires have raised concern in some religious communities, while others regard them as nothing serious and feel obliged to complete the questionnaires. Human rights activists have expressed concern about the questionnaires, and note that religious communities have no legal obligation to complete them as official demands to provide intrusive information violate the Kazakh Constitution.
Kazakhstan has for some years been demanding that non-Muslim religious communities complete highly intrusive questionnaires, Forum 18 News Service notes. However, there has recently been an apparent increase in both the numbers of communities asked to complete the questionnaires and the pressure officials exert to get the questionnaires completed.
The questionnaires, which come in two basic forms, contain very similar questions. Amongst the numerous highly intrusive questions are: the ethnicity of congregation members, their profession, political preferences, "the most influential and authoritative people in the community," foreign missionaries, media contacts, "facts demanding attention on the part of state bodies," military service of congregation leaders, their foreign language knowledge, media articles written, and the full names of leaders' "close friends and comrades." In some contexts, the questionnaires have been linked to demands that religious communities register with the state. Official demands that answers must be given to such highly intrusive questions violates the Kazakh Constitution (see F18News 25 February 2008
http://www.forum18.org/Archive.php?article_id=1092
).
The increased pressure to complete the questionnaires follows the adoption of a State Programme, which stresses a need for increased state monitoring and supervision of religious communities. Some religious believers, who wish to remain anonymous, have told Forum 18 that the KNB secret police have increased efforts to recruit spies inside religious communities (see F18News 25 February 2008
http://www.forum18.org/Archive.php?article_id=1092
).
Beken Umiraliev, of the Internal Policy Department at the Keskelen town Akimat (administration), near the commercial capital Almaty, gave one of the questionnaires to the Hare Krishna community. Even though there is no legal requirement to complete them, he told the community that "it was better for us to fill it out and return them." (see F18News 25 February 2008
http://www.forum18.org/Archive.php?article_id=1092
). Umiraliev told Forum 18 that the questionnaires he gave to the Hare Krishna members were part of a routine procedure which they do every year. "It's a simple formality which the religious communities need to do every now and then," he told Forum 18 on 18 February. "We did not give the questionnaires just to the Hare Krishna community but also to mosques, synagogues, churches and other communities." He refused to specify which other communities they had given the questionnaires to.
Asked what the purpose of the questionnaires was, Umiraliev referred Forum 18 to the Regional Justice Department in Taldy-Kurgan [Taldyqorghan]. "The Regional Justice Department asked us to distribute these questionnaires and see that the communities fill them in and return them." He said the organisations were required to do so. Umiraliev refused to say however what punishment would follow if an organisation did not respond. The 2006 demands to unregistered Baptists to register and complete the first questionnaire as part of that process came from regional Justice Departments across Kazakhstan.
Marzham Balbayeva, the head of the unit overseeing religious organisations at the Regional Justice Department in Taldy-Kurgan, said that the purpose of the questionnaires was to collect information for the database on religious organisations. "We are creating a database on religious organisations, so we need to get information from them," she told Forum 18. Asked whether this did not breach the privacy of the members of religious organisations, Balbayeva said that it was fine if they felt threatened and did not want to respond. "The information is strictly for us. We just want to know who the people that attend these communities are."
Asked whether this was the Department's own initiative or an initiative from the Ministry of Justice, Balbayeva asked Forum 18 to contact the Justice Ministry in the capital Astana. Balbayeva told Forum 18 that she did not think that the questions about the family members and friends were private issues. She also saw nothing wrong in asking about the ethnic composition of religious communities, even though this violates the Kazakh Constitution. Asked whether the question on how many ethnic Kazakhs attended these communities would not threaten people in these communities she responded: "We have freedom here, and Kazakhs are free to choose their religion."
Reached on 18 February, Sholpan Abdyreeva, Advisor to the Minister of Justice, who oversees the registration of religious organisations, declined to answer Forum 18's question about why the database is needed. "Why don't you call the Religious Affairs Committee who directly deal with such issues and ask them the question?" she said.
However Kayrat Tulesov, Acting Chairman of the Religious Affairs Committee since Yerali Tugzhanov was appointed a Deputy Chairman of the Assembly of Nations of Kazakhstan on 7 February, was impatient with the question. "I don't know of any questionnaires, and furthermore I don't even want to talk to you about such issues over the phone," he said, before putting the phone down.
The questionnaires have raised concern in some religious communities, while others regard them as nothing serious and feel obliged to obey the authorities' demands.
One Protestant pastor in Almaty, who wished to remain anonymous for fear of state reprisals, said that he had no other choice than fill out the papers and submit them to the local Akimat. "They are the authorities, what else can you do?" he told Forum 18 on 18 February. "We need to cooperate with them if we don't want to have trouble in the future."
Fyodor Zhitnikov of the Jehovah's Witnesses told Forum 18 that they fill in the forms about the religious community, but refuse to fill in the forms about the leader. "We have written letters to the Akimats explaining why we won't fill those in," he stated on 21 February. "They haven't bothered us so far, but they won't back off until you fill them in."
Catholic Bishop Janusz Kaleta, Apostolic Administrator in the western city of Atyrau, told Forum 18 on 11 February that he and his colleagues have nothing to hide. "We are not afraid to share information about ourselves."
Father Aleksandr Ievlev of the Russian Orthodox Diocese of Astana and Almaty told Forum 18 he had not seen any questionnaires, but was asked to send an annual report of their activities. "We provided information about our activities," he told Forum 18 on 18 February. "It's normal for the authorities to know about us."
Human rights activists have expressed concern over the data collection. Ninel Fokina of the Almaty Helsinki Committee believes the questionnaires are almost exact copies of forms used by the KGB during the Soviet period to gather information about members of religious communities. "The questionnaires are given out by the Religious Affairs Committee people who work in the Internal Policy Departments at the local Akimats," she told Forum 18 from Almaty on 18 February. "But we think that it's actually the KNB trying to gather information about people this way."
Fokina stated that she was told earlier by Mukhashev of the Religious Affairs Committee that it was an initiative of a local agency, but said she did not believe this. "We have received copies of such questionnaires in the past from different organisations located in totally different parts of Kazakhstan."
Yevgeny Zhovtis, the head of the Kazakhstan International Bureau for Human Rights and Rule of Law, believes that at the local level Akimats, Departments of the Prosecutor's Office and KNB offices want to establish a comprehensive database on members of "non-traditional" religious organisations.
"The law does not directly make provisions for any state agencies to gather private information on citizens," he told Forum 18 from Almaty on 12 February. "In fact it is unlawful and discriminatory to gather such information. No-one is required by law to provide their private information to whatever state or non-state agency. However knowing the naivety and fearfulness of some our citizens, they will probably fill out such forms without complaining to anyone."
Law professor Roman Podoprigora of the Caspian Public University in Almaty – a specialist on religion and law – says he has seen copies of such questionnaires and has some concerns. "Kazakhstan's Constitution says individuals have the right to privacy," he told Forum 18 from Almaty on 21 February. "Whenever people ask me I say you are not obliged to fill in and return such questionnaires – unless they come from the Prosecutor's Office. This is a form of control by the state. One of the state's ideas is to collect information and analyse it."
Professor Podoprigora said he was not clear who has drawn up these questionnaires. He added that while they are often the work of local Justice Departments on occasion Prosecutor's Offices have also asked for such information. "In my view I don't think questionnaires from Justice Departments will do too much harm. But more damaging are checks from Prosecutor's Offices." (END)
For a personal commentary on how attacking religious freedom damages national security in Kazakhstan, see F18News
http://www.forum18.org/Archive.php?article_id=564
.
For more background, see Forum 18's Kazakhstan religious freedom survey at
http://www.forum18.org/Archive.php?article_id=701
.
More reports on freedom of thought, conscience and belief in Kazakhstan can be found at
http://www.forum18.org/Archive.php?query=&religion=all&country=29
.
A survey of the religious freedom decline in the eastern part of the Organisation for Security and Co-operation in Europe (OSCE) area is at
http://www.forum18.org/Archive.php?article_id=806
and a survey of religious intolerance in Central Asia is at
http://www.forum18.org/Archive.php?article_id=815
.
A printer-friendly map of Kazakhstan is available at
http://www.nationalgeographic.com/xpeditions/atlas/index.html?Parent=asia&Rootmap=kazakh
.
Latest Analyses
Latest News
22 February 2008
Amid tightening state control on religious activity, Baptists who refuse to apply for state registration and Jehovah's Witnesses are facing increased state hostility, Forum 18 News Service has found. After about 200 ethnic Kazakh Jehovah's Witnesses gathered for a meeting, a varied group of officials, including the Sanitary-Epidemiological Service, arrived and closed the meeting hall for two days. They claimed that this was because of a bomb allegedly planted by an unnamed group or person. "We suspect the authorities are worried above all about ethnic Kazakhs becoming Jehovah's Witnesses," Forum 18 was told. "Events we hold in Russian do not arouse such hostility." As a series of raids take place on unregistered Baptist congregations, the state-controlled media is being used to promote intolerance of peaceful religious groups, one article describing the Baptists as "God-fearing lawbreakers" and their meetings for worship as "illegal meetings."
15 February 2008
The KNB secret police, the Interior Ministry and the Prosecutor's Office appear to have stepped up their intrusive check-ups on religious communities, Forum 18 News Service has learnt. Fourteen Protestant churches and one Hare Krishna community have faced heavy-handed check-ups in January and February in the country's commercial capital Almaty alone. The Protestant Alpha and Omega Centre faced a two-day check which followed slanderous coverage of the Centre on television. "They checked sanitary-hygiene conditions, fire-prevention measures, and all the documents," the Centre's director Leonid Zavyanov told Forum 18. "What's the worry, it's just a check-up, and we have found nothing serious yet," the Prosecutor's Office told Forum 18. Although Muslims and the Russian Orthodox deny that their communities are being checked up, a Religious Affairs Committee official told Forum 18 that such check-ups have led to mosques being closed down and muftis sacked. Human rights activist Yevgeny Zhovtis sees the check-ups as part of a revival of state hostility to religious organisations.
5 February 2008
Kazakh officials have played down to Forum 18 News Service the significance of President Nursultan Nazarbayev's recent call to "suppress the activity of illegal religious movements." He also claimed that "tens of thousands of different missionary organisations work in Kazakhstan. We don't know their purposes and intentions, and we should not allow such unchecked activity." Independent Kazakh observers are unsure how seriously to take the comments, but do not think that they are meant to start a campaign against religious communities. A state programme "On the provision of freedom of belief and enhancement of state-confessional relations" has been introduced by the Justice Minister because of "radical religious movements whose aim is total Islamisation or evangelisation." Recently, Protestant churches, a Hare Krishna commune, Jehovah's Witnesses and an independent mosque have faced threats to their property, cancellation of their registration and harassment of their members. Accusations of espionage and high treason have also been made.