1 2 3 4 5 6 7 8 9 10 11 12 13 14 15 16 17 18 19 20 21 22 23 24 25 26 27 28 29 30 31 32 33 34 35 36 37 38 39 40 41 42 43 44 45 46 47 48 49 50 51 52 53 54 55 56 57 58 59 60 61 62 63 64 65 66 67 68 69 70 71 72 73 74 75 76 77 78 79 80 81 82 83 84 85 86 87 88 89 90 91 92 93 94 95 96 97 98 99 100 101 102 103 104 105 106 107 108 109 110 111 112 113 114 115 116 117 118 119 120 121 122 123 Next > >
4 June 2019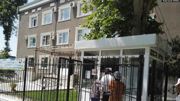 A Khujand court has extended Jehovah's Witness pensioner Shamil Khakimov's pre-trial detention for another month. His "crime", for which he was arrested in February, seems to be that he is thought to lead Khujand's Jehovah's Witness community. Against international human rights standards, he is not allowed to read his Bible.
3 June 2019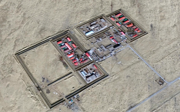 The 23-year-old Jehovah's Witness Muhammetali Saparmyradov was jailed for one year in March for refusing compulsory military service on grounds of conscience. He has joined 11 other jailed conscientious objectors in the labour camp in Seydi. Labour camp officials refused to discuss their prison conditions with Forum 18.
28 May 2019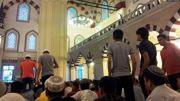 Muslims increasingly fear being branded "extremists" if they visibly fast or mark Ramadan. Turkmenistan has jailed numerous Muslims on vague "extremism" accusations, including to punish them for meetings to study their faith. One Muslim stopped going to mosque after police summoned him. "Who is more important, Allah or the President?" an officer asked him.
21 May 2019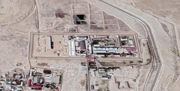 Officials tortured Muslim prisoner of conscience Khayrullo Tursunov over six hours in an attempt to extract false testimony and ridiculed him for thinking of applying for parole. A Shia Muslim jailed for having Shia texts has been given parole, but officials know of no legal Shia texts.
9 May 2019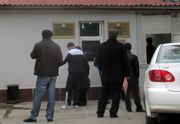 The UN Human Rights Committee found Turkmenistan wrongly jailed three Jehovah's Witnesses for having religious literature, being at a religious meeting, and conscientious objection to military service respectively. The Foreign Ministry claimed to Forum 18 the country is working with the Human Rights Committee, but put the phone down when asked whether Committee Decisions would be implemented.
29 April 2019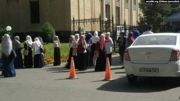 Two women are awaiting Supreme Court hearings in their challenges to the ban on female students wearing hijab in Tashkent's International Islamic Academy and its secondary school. The Academy expelled Luiza Muminjanova in 2018, while Abdukakharova was allowed back after appealing. The state created the state-run Academy in 2018 from pre-existing state-run Muftiate and state institutions.
25 April 2019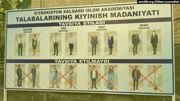 Muslim bloggers Tulkun Astanov and Rustambek Karimov face criminal charges launched by the SSS secret police, which still holds Karimov. The two completed 15-day jail terms on 23 April, but only Astanov was freed the following day. They were jailed the same day Deputy Chief Mufti Mansur accused them of being "hooligans" and disrespectful to Muftiate "spiritual leadership".
18 April 2019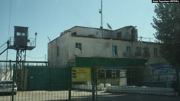 In addition to one Muslim on trial in Shymkent, 18 individuals are known to be currently jailed for exercising freedom of religion or belief. All are Sunni Muslim men. A further 11 are serving restricted freedom sentences. A further 12 are under post-jailing bans on specific activity. A further 29 who have completed sentences still have their bank accounts blocked.
16 April 2019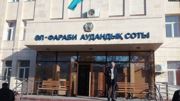 If convicted at his closed trial in Shymkent, 40-year-old Muslim Dilmurat Makhamatov faces up to 19 years' imprisonment. Kazakh police claimed he conducted "illegal preaching among Kazakhstanis via the internet" while in Saudi Arabia. After he was forcibly taken to Kazakhstan charges of "inciting religious hatred" and "propaganda of terrorism" were revealed. His friends reject the accusations. The trial resumes on 22 April.
22 March 2019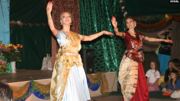 Police raided a third Baptist church in Taraz, summarily fining two more worshippers. Only one of five now fined did not appeal. "We don't pay fines voluntarily, so they'll take the money from his pension," a Baptist noted. Police raided a Hare Krishna meeting in Atyrau. Officials later withdrew the prosecution.
1 2 3 4 5 6 7 8 9 10 11 12 13 14 15 16 17 18 19 20 21 22 23 24 25 26 27 28 29 30 31 32 33 34 35 36 37 38 39 40 41 42 43 44 45 46 47 48 49 50 51 52 53 54 55 56 57 58 59 60 61 62 63 64 65 66 67 68 69 70 71 72 73 74 75 76 77 78 79 80 81 82 83 84 85 86 87 88 89 90 91 92 93 94 95 96 97 98 99 100 101 102 103 104 105 106 107 108 109 110 111 112 113 114 115 116 117 118 119 120 121 122 123 Next > >