1 2 3 4 5 6 7 8 9 10 11 12 13 14 15 16 17 18 19 20 21 22 23 24 25 26 27 28 29 30 31 32 33 34 35 36 37 38 39 40 41 42 43 44 45 46 47 48 49 50 51 52 53 54 55 56 57 58 59 60 61 62 63 64 65 66 67 68 69 70 71 72 73 74 75 76 77 78 79 80 81 82 83 84 85 86 87 88 89 90 91 92 93 94 95 96 97 98 99 100 101 102 103 104 105 106 107 108 109 110 111 112 113 114 115 116 117 118 119 120 121 122 123 124 125 126 Next > >
11 December 2019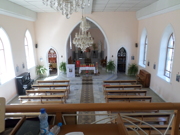 Officials registered a handful of religious communities in late 2019, but many others complain of official obstacles. Some cannot get Land Registry or Mahalla approval, others face demands for bribes. Seven Jehovah's Witness communities were rejected. Catholics await registration for a sixth parish. Police pressured Shia Muslims in Bukhara to halt a petition to reopen a closed Shia mosque.
28 November 2019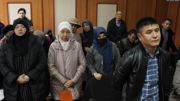 Eight prisoners of conscience have lost their appeals against long jail terms for discussing Islam on a WhatsApp group. Almaty City Court rejected the appeals on 20 November in their absence. Even before the decision came into force, the authorities transferred them to often distant labour camps. One is in a Shymkent camp, where another Muslim was tortured.
26 November 2019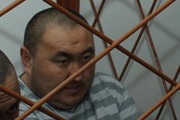 Despite a serious heart condition – possibly needing an operation - Zhuldyzbek Taurbekov's criminal trial begins at Almaty's Investigation Prison No. 18 on 3 December. Eight arrested with him 13 months ago for participating in a WhatsApp group on Islam have already been jailed. Only six people – including only one relative – are allowed to attend the "open" trial.
22 November 2019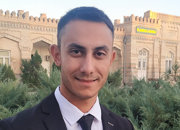 A court in Mary Region jailed 26-year-old Jehovah's Witness conscientious objector Serdar Dovletov for three years despite his chronic stomach ulcer that requires medical attention. Investigators accused him of "fraudulently" evading compulsory military service. Nine other conscientious objectors are serving jail terms in the Seydi labour camp in eastern Turkmenistan.
14 November 2019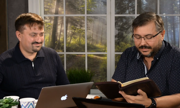 An Almaty court has jailed three pastors in absentia for between four and five years in a case described by one human rights defender as "complete drivel". New Life Church has been told its problems will end if it pays money to officials or collaborates with the secret police.
8 November 2019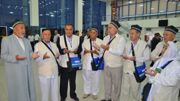 Uzbekistan imposes severe restrictions on haj pilgrims, including using blacklists to bar devout Muslims, arbitrarily restricting who can go on the pilgrimage. Controls are complex and multilayered, involving the SSS secret police, the Muftiate, and the government's Religious Affairs Committee. The system's complexity facilitates corruption.
6 November 2019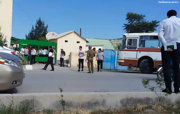 On 29 October, Ashgabad City Court rejected appeals of two 18-year-old Jehovah's Witnesses, David Petrosov and Selim Taganov, against their one-year jail terms for refusing compulsory military service on grounds of conscience. Nine conscientious objectors are now jailed, six of them in 2019. The United Nations ruled that Turkmenistan violated the rights of three more conscientious objectors jailed in 2013.
22 October 2019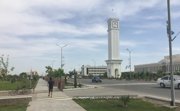 Police raided a Baptist church's Sunday meetings for worship in Urgench in September and administration and police officials threatened Pastor Stanislav Kim with eviction from his home. Although the local administration then orchestrated a hostile mob, the congregation has in October met without official interference.
14 October 2019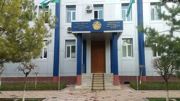 The Prosecutor asked Tashkent City Court to give 48-year-old Tulkun Astanov a five-year suspended sentence, with a verdict expected on or after 18 October. The Muslim activist is being punished for visiting the state-controlled Muftiate to discuss hijab bans and other restrictions on freedom of religion and belief.
11 September 2019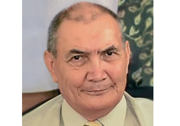 In a closed hearing in prison, a judge in Khujand on 10 September jailed 68-year-old Jehovah's Witness Shamil Khakimov for seven years, six months in strict regime custody for "inciting religious hatred". On release in August 2026, aged 74, Khakimov would be banned from religious activity until August 2029. "I am guilty of nothing," he told the court and is expected to appeal.
1 2 3 4 5 6 7 8 9 10 11 12 13 14 15 16 17 18 19 20 21 22 23 24 25 26 27 28 29 30 31 32 33 34 35 36 37 38 39 40 41 42 43 44 45 46 47 48 49 50 51 52 53 54 55 56 57 58 59 60 61 62 63 64 65 66 67 68 69 70 71 72 73 74 75 76 77 78 79 80 81 82 83 84 85 86 87 88 89 90 91 92 93 94 95 96 97 98 99 100 101 102 103 104 105 106 107 108 109 110 111 112 113 114 115 116 117 118 119 120 121 122 123 124 125 126 Next > >