20 December 2019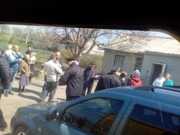 The unrecognised Luhansk People's Republic banned 12 Baptist books as "extremist", including an edition of the Gospel of John in the widely-used Russian Synodal translation. Officials refused to say why the books are "extremist" and what will happen to those found with them. The ban came a week after the Supreme Court overturned a court order to destroy seized Baptist books.
23 October 2019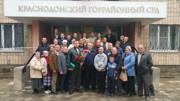 Worship is banned in all Protestant churches and Jehovah's Witness Kingdom Halls, as the unrecognised Luhansk People's Republic bans exercising freedom of religion or belief without permission. Courts punish those leading unapproved worship. Prosecutors are investigating an Orthodox priest on "extremism" criminal charges. With no permanent resident priest, Catholics hold Mass by Skype. With bans on clergy visiting, many communities suffer isolation.
16 October 2019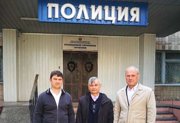 A Baptist leader in Krasnodon hopes to overturn a punishment of 20 hours' community work when the case resumes at the Supreme Court in Luhansk on 21 October. Krasnodon court punished Pastor Vladimir Rytikov for leading an unapproved Sunday worship meeting which police raided in April. Another pastor was fined in October for leading worship in August, which police also raided.
10 April 2019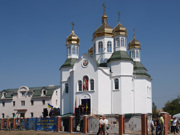 Officials of the unrecognised Luhansk People's Republic raided at least two Protestant Sunday worship meetings on 24 March. Courts chose not to punish two pastors. On 4 April anti-"extremism" police raided the Ukrainian Orthodox Church's Holy Trinity Cathedral in Luhansk, diocesan offices and the homes of two priests. A police officer refused to say if further measures against the priests are planned.
15 March 2019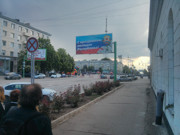 Officials of the unrecognised Luhansk People's Republic threatened Baptist Union pastors not to meet for worship, sending "a clear message that they will not tolerate such meetings for worship any more". Officials regard all Protestant churches as "illegal". 82-year-old independent Baptist pastor Anatoly Tolstenko faces court on 21 March.
2 November 2018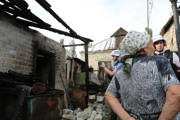 The Supreme Court of the self-declared Donetsk People's Republic banned Jehovah's Witnesses on 26 September, a decision that cannot be challenged. Jehovah's Witness activity "in any form" would face criminal punishment, the General Prosecutor's Office announced. Convictions could lead to a maximum eight-year jail term.
23 October 2018
No Baptist, Seventh-day Adventist or Pentecostal communities gained the compulsory re-registration the self-declared Luhansk People's Republic demanded by 15 October. Adventists received registration denial "with great pain" and reluctantly halted all their activities, trying to avoid church property seizure. Catholics are still awaiting an answer.
12 October 2018
A Baptist Church in Novoazovsk is the latest place of worship known to have been confiscated by the rebel Donetsk People's Republic. Rebels are known to have earlier seized a Mosque, a Baptist Church and Jehovah's Witness Kingdom Halls. Rebel officials claim many were abandoned, but communities deny this.
7 August 2018
Armed men – often from the State Security Ministry or police of the self-declared Luhansk People's Republic – often raid religious communities, halt worship meetings and seize religious literature. Courts hand down fines of several weeks' average wages to punish "illegal" worship meetings. A further ban on unapproved worship is imminent.