1 2 3 4 5 6 7 8 9 10 11 12 13 14 15 16 17 18 19 20 21 22 23 24 25 26 27 28 29 30 31 Next > >
27 September 2019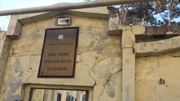 A Baku court fined Kamran Huseynzade four months' average wages for selling religious books outside a mosque without state permission. The head of the censorship department at the State Committee for Work with Religious Organisations lamented that only 42 of 100 places selling religious literature have the required state licence. All published and imported religious literature is subject to prior compulsory censorship.
3 July 2019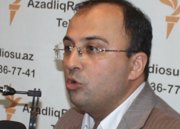 After failing in the Supreme Court to overturn a state ban on his book on Islam, Elshad Miri is preparing a case to the European Court of Human Rights. It would join 41 existing cases at the Strasbourg court (involving 76 individuals and 7 communities) over Azerbaijan's repeated freedom of religion or belief violations.
17 June 2019
Shirvan Appeal Court rejected the appeals by a Baptist husband and wife against fines of more than three months' average wages each for having religious literature and holding a New Year children's meeting without state permission. Three Protestants were fined for a study meeting in a Sheki home. A Muslim in Sheki failed to overturn a fine for teaching Islam.
14 June 2019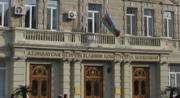 Baptist Pastor from Aliabad Hamid Shabanov has failed to overturn a fine for hosting religious meetings without compulsory state permission. The Constitutional Court again rejected his appeal. Four Jehovah's Witnesses failed in their civil suit seeking redress for the police's illegal entry without a court order or search warrant, their "detention, verbal insults and humiliation", and literature seizure.
12 June 2019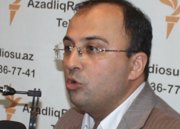 Theologian Elshad Miri's Supreme Court suit to overturn the state's ban on publishing his book on Islam resumes on 25 June. At a May hearing, the state lawyer "was unable to give a reasoned refutation of our arguments", Miri's lawyer said. Mammad Ramazanov lost his appeal against a large fine for "illegal" distribution of religious books.
1 May 2019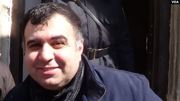 Two Jehovah's Witnesses – given one-year suspended prison terms and living under restrictions for refusing compulsory military service on grounds of conscience – failed to overturn their criminal convictions at the Supreme Court in April. Shia Imam Sardar Babayev, jailed for leading Muslim worship after gaining religious education outside Azerbaijan, awaits a European Court of Human Rights decision.
20 December 2018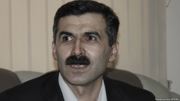 Rearrested days before a six year jail term for protesting against a ban on schoolgirls wearing headscarves ended, Telman Shiraliyev was sentenced to an additional nearly six month term. "The trial was short and took place without a lawyer as his family is too poor to afford one," human rights defender Elshan Hasanov told Forum 18.
7 November 2018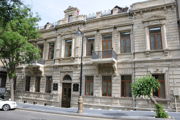 Azerbaijan restricts freedom of religion and belief, with interlinked freedoms of expression, association, and assembly. Forum 18's survey analyses violations including prisoners of conscience jailed and tortured for exercising freedom of religion and belief, strict state literature censorship, and regime claims of its "tolerance".
3 October 2018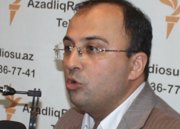 Agsu court fined three Muslims after state religious affairs officials and secret police raided a home religious meeting. A Baku court rejected theologian Elshad Miri's appeal against a state ban on his book on Islam. The government must explain to the European Court of Human Rights why it jailed Sardar Babayev for leading mosque prayers.
18 September 2018
On 6 September, a court in western Azerbaijan handed a criminal conviction to a second Jehovah's Witness conscientious objector. Vahid Abilov received a one-year suspended prison term and will be under probation for one year. He is planning to appeal. Three more similar cases might follow.
1 2 3 4 5 6 7 8 9 10 11 12 13 14 15 16 17 18 19 20 21 22 23 24 25 26 27 28 29 30 31 Next > >