10 October 2019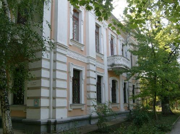 Three Jehovah's Witnesses returning to Transdniester to visit family were called up for military service in May, and banned from leaving. "I've been living with this uncertainty for nearly half a year, unable to leave, work or relax," Mikhail Yeremeyev told Forum 18. Proposed Alternative Service Law amendments would subjugate alternative service applications to the personnel needs of the military.
8 May 2008
A Pentecostal church in the internationally unrecognised entity of Transdniester is still banned from worshipping in its church building, Forum 18 News Service has learnt. Pastor Yuri Semenyuk told Forum 18 that he is also now facing criminal prosecution for alleged forgery of documents, although he has not been given a copy of the charges. Prosecutor Vasily Tarnukov categorically denied this to Forum 18, but an independent legal source confirmed that state Commissioner for Religious Affairs Pyotr Zalozhkov had instigated the charges. Jehovah's Witnesses in the entity are also facing sustained harassment and refusals to register some of their congregations. However, after the entity's President Igor Smirnov received "many appeals" from local unregistered Baptists about harassment and fines against them, a presidential official told church leaders that they could meet and that officials "didn't have the power to ban them." The entity's parliament is considering drafts of a restrictive Religion Law and a National Security Concept, which are likely to hit hardest independent Protestants, Jehovah's Witnesses, and the Bessarabian Orthodox Church.
20 December 2007
The authorities in the breakaway unrecognised entity of Transdniester have ordered a Pentecostal church to stop meeting for public worship, Forum 18 News Service has learnt. Pastor Yuri Semenyuk halted his Pentecostal church's public worship after a warning from Transdniester's senior Prosecutor, which was initiated by the entity's President, Igor Smirnov. "We're trying to abide by the law," Pastor Semenyuk told Forum 18. "Our church meets in a building designated as a private home, and the Prosecutor said this was not allowed." He said the 300-strong congregation has now been forced to meet in small home groups. If the church were to defy the ban and continue to meet as one congregation, Pastor Semenyuk suspects that the authorities would strip the congregation of its legal status. The Deputy Prosecutor insisted to Forum 18 that "in no way is this persecution." Transdniester routinely makes religious activity outside state-approved places of worship difficult.
13 November 2007
Protestants, Russian Orthodox and Jehovah's Witnesses have complained of continuing problems in bringing religious literature and objects through checkpoints operated by the unrecognised entity of Transdniester, Forum 18 News Service has learnt. Religious material is routinely confiscated, the most recent known case being a Russian Orthodox priest, Fr Oleg Cernat, whose car was impounded for four days as he did not declare church candles. After agreeing to take the candles home, Fr Cernat's car was stopped again and he was also accused of driving away from the checkpoint without authorisation. Religious communities such as Baptists complain that confiscated literature is frequently not returned, and only members of registered communities are allowed to import literature. Transdniester is considering a draft Religion Law, which proposes to - amongst other restrictions - stop religious communities which do not have legal status from producing and importing literature.
31 October 2007
A restrictive draft Religion Law is being proposed in the parliament of the unrecognised entity of Transdniester, Forum 18 News Service has learnt. The new draft – if adopted – would stop any new religious communities, unaffiliated to existing registered denominations, from gaining legal status for ten years. This would deny them the right to produce and import literature, set up religious colleges, and invite religious workers from outside Transdniester. Independent Protestant congregations or faiths such as the Jehovah's Witnesses are likely to be most affected. But also hard hit is likely to be a newly-established diocese of the Bessarabian Orthodox Church. Local Russian Orthodox Church officials, as well as Transdniester state officials, have already signalled their strong opposition to the new Bessarabian diocese. Vyacheslav Tobukh, the Supreme Soviet deputy who wrote the draft Law, declined to discuss specific concerns with Forum 18 but defended his text.
17 October 2007
As several Protestants were about to give out Christian magazines to students on 8 October in Tiraspol in Moldova's breakaway Transdniester republic, two State Security Ministry officers pounced. "It was all over in three minutes," Igor Velikanenko of New Life mission told Forum 18 News Service. The literature and his car were seized. "They must have known in advance that we would be coming, maybe through intercepted phone calls." After Velikanenko and two colleagues were interrogated and threatened over successive days, he was accused of bringing "contraband" material into Transdniester and fined. "Anyone would think I had smuggled in illegal cigarettes, alcohol or drugs." He received his car back on 17 October but State Security officials refuse to give back the literature. State Security and religious affairs officials refused to discuss the case with Forum 18. Jehovah's Witnesses say 200 copies of a magazine were seized in Bendery after a Witness tried to bring them into Transdniester from Moldova in early October.
4 August 2006
The Russian Orthodox bishop responsible for the unrecognised Transdniester Republic, in eastern Moldova, is not allowing priests of his diocese to attend meetings called by the unrecognised entity's senior religious affairs official, Forum 18 News Service has learnt. Pyotr Zalozhkov, who reports to Transdniester's President Igor Smirnov, has in recent weeks ordered priests to bring to meetings copies of the parish statute, the document from the bishop appointing them to their position, their certificate as a priest and their personal identity document. Religious affairs official Tamara Kovalchuk, Zalozhkov's assistant, has dismissed Orthodox concerns. "We've had these meetings last year and this," she told Forum 18. "All religious leaders must be accredited. We need to know who the leader of any religious organisation is." Other faiths too, such as Jehovah's Witnesses, also face obstruction from the Transdniester authorities.
21 July 2005
An application for state registration from the Spiritual Organisation of Muslims in Moldova has once again been rejected, Forum 18 News Service has learnt. Without registration, religious communities cannot have a bank account, publish literature, or build a prominent place of worship. The Muslim community has been trying since 2000 to gain legal status, and has appealed to the European Court of Human Rights (ECtHR). The Russian Orthodox Church Abroad – also denied state registration - has also appealed to the ECtHR. The Bessarabian Orthodox Church, which is under the jurisdiction of the Romanian Orthodox Patriarchate, was only registered after the ECtHR fined the government for arbitrarily denying registration. Talgat Masaev, who leads a Muslim community in the capital Chisinau, told Forum 18 that the latest application was lodged on 28 June and rejected on 11 July. Officials have refused to tell Forum 18 the reason for the rejection.
5 May 2004
A harsh draft new religion law in the unrecognised Transdniestr republic has been rejected, but the senior religious affairs official has insisted to Forum 18 News Service that it will be adopted, indicating that it has the support of the breakaway republic's president, Igor Smirnov. The draft gave the authorities draconian "control powers in relation to the activity of religious organisations" and attracted criticism from the Orthodox Church, Catholics, Methodists, Baptists, and Jehovah's Witnesses, amongst others. Orthodox Bishop Iustinian likened the proposed powers to those of Soviet times, and said that such state religious affairs offices were an anachronism. Despite this initial rejection of the draft law, plans remain to amend the Criminal Code to increase punishments for "illegal activity of sects", including youth and adult work, increasing fines 15 times and imprisoning offenders for up to a year.
10 September 2003
Baptist pastor Vasili Timoshchuk alleges that Orthodox priest Fr Igor Konstantyushko confiscated the books from a Baptist street library in Krasnoe on 30 August and called the police to detain the library organiser, Aleksandr Kulysh. "I can't believe this. Fr Igor doesn't command the police. That's a state matter," Orthodox diocesan secretary Fr Dionisy Abramov told Forum 18 News Service, though he admitted he had not enquired of the priest if he had broken up the library or not. Kulysh could now be fined. The authorities of the separatist republic of Transdniester in eastern Moldova have a history of impeding distribution of literature by Baptists and other religious minorities they dislike. The incident came three weeks after Transdniestran customs seized copies of a Baptist journal, which have still not been returned. Forum 18 has been unable to find out why they were seized.