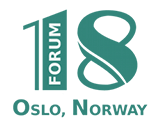 The right to believe, to worship and witness
The right to change one's belief or religion
The right to join together and express one's belief
KOSOVO: Hand Grenade Attack on Orthodox Church
Forum 18 News Service has learnt that an Orthodox church in Urosevac has been attacked with a hand grenade, even though it was guarded by Greek troops of the NATO-led KFOR. Since 1999 there have been many such attacks on Orthodox sites, without any arrests being made of perpetrators. Expressing gratitude to the Greek KFOR troops for their protection, the local Orthodox diocese told Forum 18 that "if the Church of St Uros had not been under the constant protection of KFOR, it is likely it would have been destroyed like other Serbian Orthodox churches in the Urosevac and Nerodimlje region."
The Serbian Orthodox Diocese of Raska and Prizren has told Forum 18 News Service that it "most strongly condemns" a grenade attack on the Church of St Uros in the town of Urosevac (Ferizaj in Albanian) in southern Kosovo. At about 8pm on 12 December a hand grenade was thrown into the churchyard, even though the church is protected by Greek troops of the NATO-led KFOR peacekeeping force. No injuries were reported, but one vehicle parked nearby was damaged. The mainly ethnic Albanian Kosovo Police Service has conducted an initial investigation, but thus far without any perpetrators being identified.

The Orthodox diocese points out that from summer 1999, when NATO took over security in the province, there have been similar attacks on the church. "If the Church of St Uros had not been under the constant protection of KFOR," the diocese told Forum 18, "it is likely it would have been destroyed like other Serbian Orthodox churches in the Urosevac and Nerodimlje region."

"The grenade, identified as an Albanian f1 hand grenade, exploded approximately 10 metres from the front steps of the church," KFOR declared in a 13 December statement. "The two KFOR soldiers manning the site witnessed an unidentified male walk by and throw the grenade. The explosion caused no injuries and only minor damage to the guard shack on the site. The church was not damaged."

Orthodox officials are sceptical anyone will ever be arrested for the latest attack. "There has been no further information on this incident," Deacon Srdjan, diocesan secretary, told Forum 18. "What we have to say we have said hundreds of times so far. We do not expect any more news." Since 1999, no-one has been prosecuted for attacks on Serbian Orthodox sites.

The St Uros Church was built in 1933. In June 1999, just after US troops under NATO KFOR command arrived in the area, the church was twice subjected to arson attacks. Since then, it has been under constant KFOR protection. During the past year, KFOR has started handing over protection of Orthodox sites to the Kosovo Police Service, leading to fears that more churches and monasteries will be damaged or destroyed in future. At present, this church and five others which are partially damaged are being protected by Greek KFOR troops, who are also trying to assist the local Serb population in other ways.

Serbian Orthodox representatives visited the Greek soldiers on 15 December to express their gratitude for their continuing help and protection.

For more background information see Forum 18's latest religious freedom survey at
http://www.forum18.org/Archive.php?article_id=137

A printer-friendly map of Kosovo (map title Serbia and Montenegro) is available at
http://www.nationalgeographic.com/xpeditions/atlas/index.html?Parent=europe&Rootmap=yugosl
The map follows international legal usage in indicating the boundaries of territories. Kosovo is in international law part of Serbia & Montenegro, although administered by the UN.
Latest Analyses
Latest News
1 December 2003
In the first such incidents since August, Forum 18 News Service has learnt that two Serbian Orthodox churches have been vandalised. As with all such attacks since 1999, when the UN took over administration of the province, no perpetrators have been identified or charged. The NATO-led KFOR, which has overall control of security, claimed to Forum 18 that it had "no knowledge of the alleged events". Despite this, Fr Sava (Janjic), of Decani Monastery, told Forum 18 that the Orthodox Church remains grateful to KFOR troops for their concern and protection, "We do not know what would happen to us without them," but also commented on continuing problems, such as the 10 hours it took to assemble a military escort for priests to travel 15 kilometres to a village to comfort families whose children had been shot, killing and wounding several. Forum 18 has also learnt of numerous Orthodox graveyards being completely destroyed, including in one instance a French military cemetery from the First World War. This war cemetery is now used as a city rubbish dump.
9 September 2003
In its survey analysis of the religious freedom situation in ethnically-divided Kosovo (Kosova in Albanian), Forum 18 News Service reports on the continuing systematic attacks in Serbian Orthodox churches, monasteries and graveyards. Although more than 100 have been damaged or destroyed since the international community took control in 1999, Forum 18 has found no evidence that anyone has been prosecuted for these attacks (just as no-one is known to have been prosecuted for Serbian paramilitary and army attacks on 215 mosques during the 1999 war). Protestant leaders have complained that ethnic Albanian church members from Muslim backgrounds at times suffer "persecution", often from family members. The international bodies ruling Kosovo have done little to promote religious freedom.
9 July 2003
Before the OSCE Supplementary Human Dimension Meeting on Freedom of Religion or Belief on 17-18 July 2003, Forum 18 News Service http://www.forum18.org/ surveys some of the more serious abuses of religious freedom that persist in some countries of the 55-member OSCE. Despite their binding OSCE commitments to religious freedom, in some OSCE member states believers are still fined, imprisoned for the peaceful exercise of their faith, religious services are broken up, places of worship confiscated and even destroyed, religious literature censored and religious communities denied registration.